Girls Swim is SUPER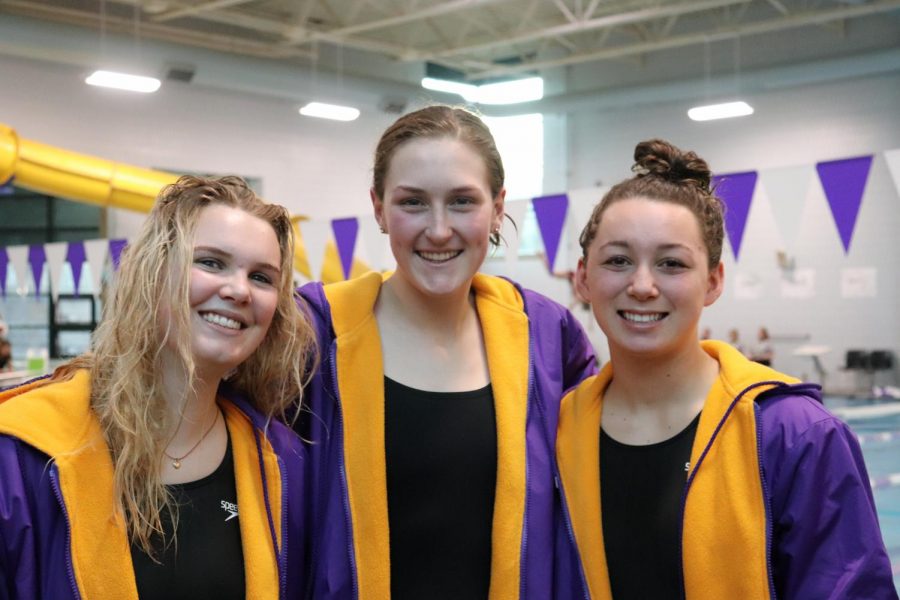 On Tuesday, Jan. 14, the Boulder High Girls Swim Team had a home meet against the Rocky Mountain Lobos. They walked away with a 97-89 win against their Fort Collins opponent on senior night. I took the opportunity of attending the meet to learn more about the senior experience and the overall atmosphere of the Boulder High swim team.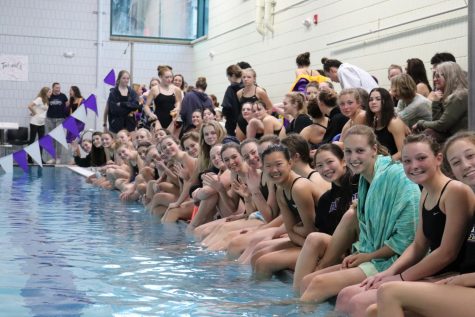 There are three captains for the team: Olivia Normandeau, Emilia Culberson and Ella Johnson. This meet was important for them in particular because it was a celebration of the work they've put in over four years as student athletes. I asked the captains about their favorite part of the senior season, and each one of them mentioned the incredibly positive team attitude they've worked to cultivate. "My favorite part of the season has been cheering at all the meets," said Johnson. This meet was her first back in weeks due to a struggle with pneumonia. Normandeau thought the best part was getting closer with everyone on the team. "My favorite part of the senior season was designing all the clothes," said Culberson. All three girls emphasized how happy they were with the atmosphere that the team has had this year.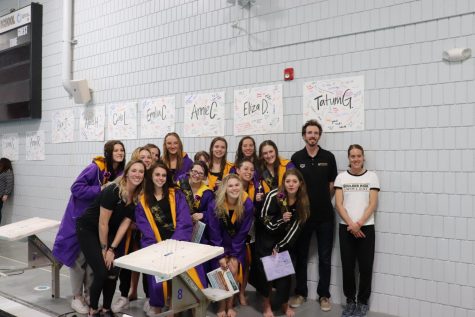 I also interviewed their head coach, Lyndsie Gibson, to learn more about the swim program as a whole and the progress she has seen as a coach. This was her second season as a head coach and her third with the team itself. She said she's seen some "major progression" as the girls have gone from sophomore to senior year. Additionally, as a younger team, they're "still working on building everything up, getting people a little bit faster." She also mentioned that there's clear interest with 85 girls on the team, which is definitely a plus. Gibson was also thrilled by the positive team atmosphere that the captains had mentioned, saying, "this year it has been better than ever. For me, team atmosphere is such a big part of being part of a team, especially as high school girls."
My final question for Coach Gibson was about what makes the Boulder High swim team stand out from others. She said that while the team has had a tough season schedule-wise, they have had "some really really good standout swims." She also thinks they're set up "to make a standing and an increase at the end of the season," which is what she's looking forward to. 
I thoroughly enjoyed going to the girls swim meet and seeing the positive, motivating environment that they've created for themselves. The girls are so committed to each other and did a great job of honoring their seniors.