Boulder Climate Youth Summit Inspires the Community to Take Action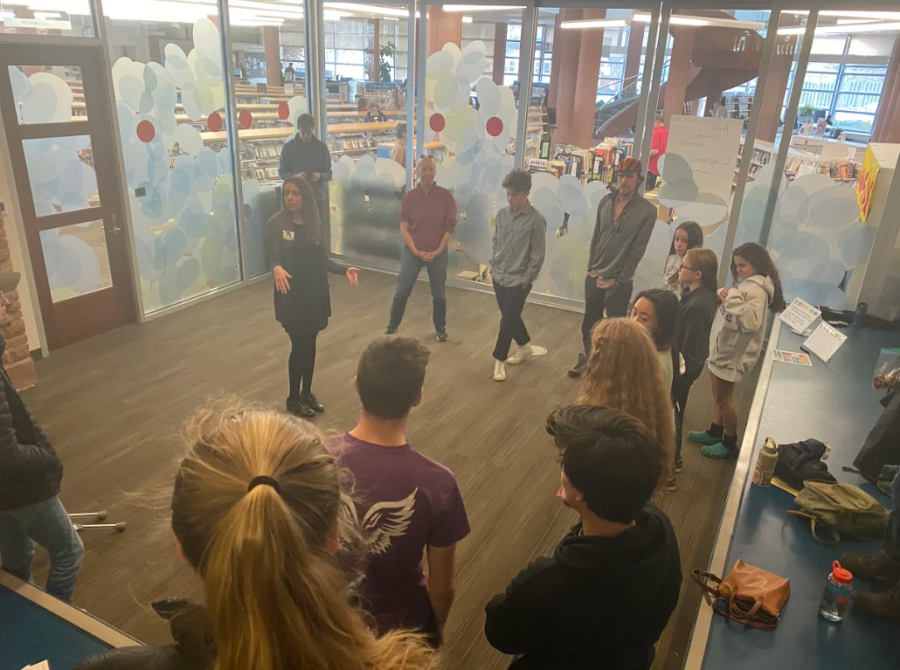 Inspiration was the theme surrounding the Boulder Public Library auditorium on Saturday, Feb. 2 during the Climate Youth Summit organized by the Youth Advisory Opportunities Board, a group of 16 high schoolers from the Boulder area who meet once a week to provide a voice for the youth of our community to the city government. The Summit was an event for youth over the age of 13 to share their ideas on the looming threat of climate change and hear other people's ideas on how the Boulder community can contribute towards becoming a more environmentally sustainable city. The Summit began with speeches by Congressman Joe Neguse and Earth Guardians director Marlow Baines and then broke out into discussion sessions that focused on various themes before coming back together for everyone to share their ideas.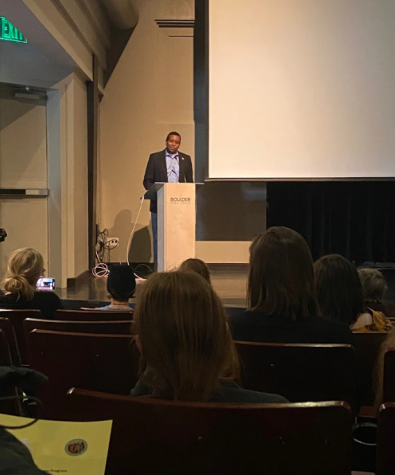 As the first speaker, Congressman Joe Neguse spoke about his hope for the future regarding youth activism and advised the audience to stay hopeful. "It's easy to become jaded about how we are going to solve some of these problems when our country seems so divided… I would urge you to fight against the temptation that would make you lose faith in the government." He went on to explain that it is up to the younger generations to make climate action a reality and that as they do he will work towards ensuring that they have the support of congress.
Seventeen-year-old Marlow Baines, Earth Guardians youth director, focused on the connection between climate change and social justice. She discussed her role in organizing global climate strikes and events and her experiences as U.S. Climate Strike Lead, all while encouraging youth to continue to get involved in what they are passionate about. She explained how environmental issues directly correlate to social justice issues. "When oil and gas industries set up man camps to work on pipelines or frack wells, the populations in these small rural towns can double or triple overnight. And statistics reveal that when these camps are established, drug use, sexual assault and crime rates go up."  She also spoke about how in a privileged area like Boulder, it is our responsibility to use our resources to help those who might not have the opportunity to do it for themselves. "My role as a white woman, a young white woman, is to create space for those who may not have it, to gather these resources and voices and to uplift those with my privilege who don't have the same as I do," she said. 
The breakout sessions were focused around the areas of ecosystems, energy and circular economies, and each attendee got to choose which one would interest them most.  Rather than simply being told how to make a difference or what ways to reduce the reliance on fossil fuels or how to recycle more, in these sessions, the youth attendees were allowed to share their own ideas, and collaborate on what steps should be taken regarding the three topics. After an hour, the three sessions came back together to share what they discussed. 
Sumanje Chigwenebe, a senior from Boulder High, was part of the Climate Action Mobilization group from YOAB (Youth Opportunities Advisory Board) that helped organize and plan the event. "We had the freedom to basically do whatever we wanted, but our goal was really to get the youth involved, so we decided that a summit would be the best way to do that," he said. Chigwenebe went on to discuss that when it came to structuring the event, the YOAB group felt that having a few speakers to inspire the attendees was important, but they decided to also incorporate breakout sessions, as they wanted the youth to have the opportunity to share their ideas with each other. While this is the first youth summit put on by YOAB, he hopes that this can stand as a culminating event of many to come. 
For those who want to take action or join the movement, Baines had some advice: "I think the biggest thing is when you are inspired—when you feel like you need to take action—take action. It may take a process, but what you can do is show up. The biggest thing is that you can look at local youth organizations that are out there; whether it's within your school or nationally, there's a space that you can look for those resources."