We Need to Talk About This: Memes and the #MeToo Movement
A case study of how Boulder High has reacted to the Atkinson case, and what it tells us about teen culture surrounding sexual harassment and sexual violence among our peers and in our schools.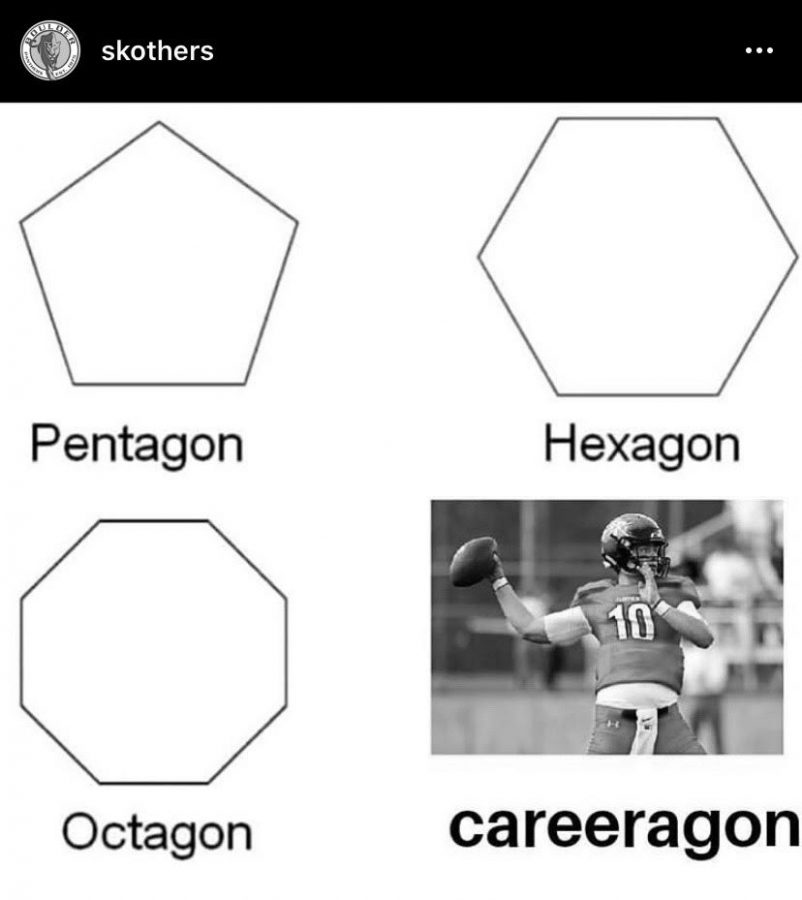 We cannot launch into this coverage until we first extend our condolences to the Fairview community for the period of tumult they are experiencing and to victims of sexual harassment and assault who we hope are able to find healing and justice in wake of recent and ongoing events. Sexual harassment, rape, and rape culture are not normal, make no mistake. High school students should not be victimized by predators at any school, and no student's status should save them from being persecuted to the fullest extent of the law for their transgressions. It is frankly sickening how normalized harassment has become in our classrooms and our social lives, and all measures possible should be taken to dismantle the preexisting and toxic culture surrounding the lack of consent education that cases like this display. 
Friday, Nov. 22, the whole school was buzzing, the energy palpable. Unexpectedly, the commotion was not generated by students' joy at being so close to a week of freedom, nor by any sort of controversy originating within our own school. Instead, the whole school seemed to be talking about Aidan Atkinson, former quarterback for the varsity football team at Fairview. Atkinson was previously committed to play for Northwestern University and had previously been named the 2018 Colorado Gatorade player of the year, but on this fateful Friday, the conversation had nothing to do with his apparent prowess on the field. That morning, local news outlets had just broken the story on his arrest. 
The offense in question? Make that offenses; Atkinson was being held on three charges of sexual assault, one charge of attempted sexual assault, and five charges of unlawful sexual contact, all relating to the events that took place on a party bus back in September of 2018 for which he turned himself in to Boulder County Police. Though he was a minor at the time of these offenses, Atkinson is now 18, and therefore his court records are publicly available. BVSD policy prohibits the attendance of its schools by felony sex offenders, so Atkinson has been removed from school until his court proceedings have concluded, as Fairview High School Principal Don Stensrud stated in a comment to the Daily Camera. Atkinson's preliminary hearing is set for Jan. 6 of 2020, according to the Denver Post, so this is far from the last we'll be hearing about the case. 
Now, of course, this news was cause for the Boulder High community to absolutely lose their minds—how could they not when such atrocities were coming to light?
The news was quickly picked up and disseminated via Snapchat stories in the form of screenshots from local news outlets covering his initial arrest. The story exploded across the school community when the beloved local Instagram meme account @skothers caught wind of the story and shared their own hot take on the issue. Skothers reposted a meme originating from the skooyotes Monarch High meme account. In a simple series of images naming geometric shapes, the meme in question displays an image of Atkinson under the title "careeragone."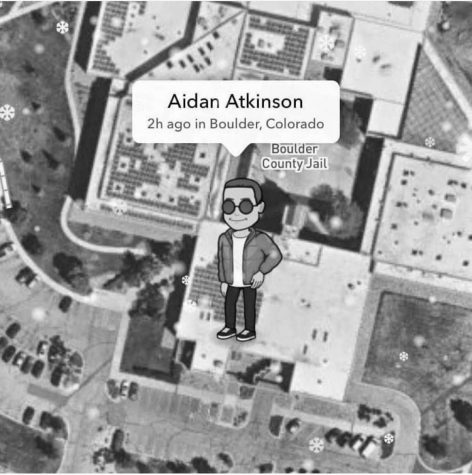 Though the average high school student isn't too likely to independently seek information about a case of this nature or consult a reputable news source on the issue, almost every student is liable to pull out their phones in or between classes and peruse social media. In consequence, skothers's post absolutely blew up, amassing over 1,000 likes and 100 comments as of the writing of this piece. Everyone seemed to have an opinion on the controversy, and the impacts of the case on non-school-affiliated school accounts such as @bhsbarstool and the @ptvboyz were immediately seen, with the former threatening to reveal Atkinson's home address and seek vigilante justice, and the latter posting a series of student-submitted memes on their story about the case. People jumped at the opportunity to make light of a disgusting situation and to drag Atkinson's name and reputation through the mud, generating a myriad of memes in the same vein as the first. However, these memes generated some controversy, as many were quick to point out the disrespect they displayed for survivors of sexual violence and the lack of contextualization provided for the source material of the jokes.
The situation seemed laughable—or maybe simply uncomfortable, which to the average high schooler is a synonymous term—and it was easy to condemn the actions of a rival school's "star player," defining it as an "us versus them" in which Boulder High was as an innocent bystander. Though the memes were of high quality and the discussion they sparked in the school community was incredibly important, this approach may not be the best for addressing the systemic issues surrounding sexual violence. The OWL does not seek to demonize Fairview or any of its students; these issues are not inherent to any one sport, school or institution. Nor do we mean to slander the meme accounts who generated the original content that got the school talking. Such social media presences exist for the sole purpose of making light of ongoings in and around our school, and should not, in general, be penalized for bringing the story to public attention in a humorous way. There is no true "us versus them" in this case, just a community of schools spanning the district and beyond that needs to reevaluate our relationship with rape culture. We need to give support, voice and justice to victims of sexual assault. Change is needed on macro and microscopic levels, from believing and standing with larger numbers of victims to more diligently preventing often ignored forms of harassment. Students, teachers and administrators must enter a difficult and meaningful dialogue about the behaviors we deem acceptable by our peers. We need to talk about this. 
For more information on Fairview and its "We Need to Talk About This" series, we recommend consulting their student publication, the FHS Royal Banner. 
National Sexual Assault Hotline: 1-800-656-4673
Safe2Tell Hotline: 1-877-542-7233
Moving to End Sexual Assault Hotline: 303-443-7300