The Ultimate Spring Sport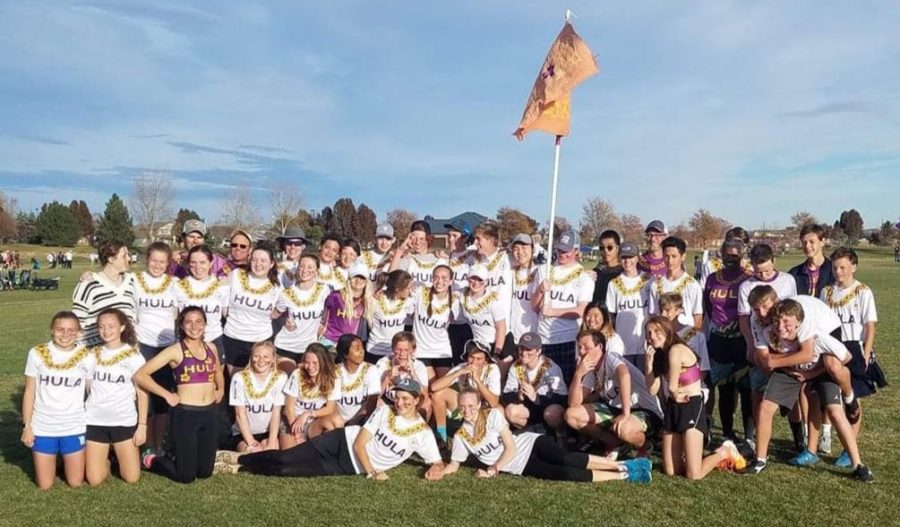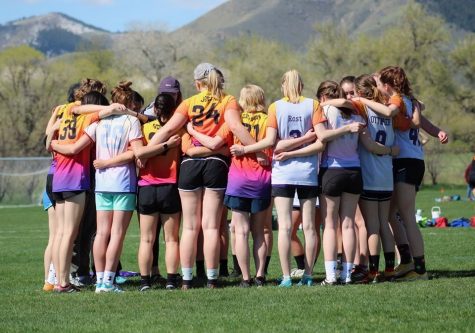 Contrary to many high school movies, sports at Boulder High don't seem to be at the center of everyone's mind, unless you're an athlete yourself. Underneath all of this disinterest, there's a sport that is possibly even more overlooked. That sport is Ultimate Frisbee, an intermural sport that is open to anyone at any level. I would describe this sport as a combination of football, handball and soccer. The goal is to move the disc down the field and have your teammate catch it in the endzone. There are seven players from each team on the field at one time, with two players taking "handler" roles, and the other five as "cutters." Handlers' jobs are to catch, throw, and direct the disc, and the cutters run across the field to catch it and help move it closer to the endzone. If the disc drops or the other team catches it, there is an automatic turnover. The game is fast-paced and active, but easy to pick up. The teams have great chemistry on and off the fields. If this sounds like fun for you, you should consider joining either the girls or guys team this spring!
The woman's ultimate team at Boulder High is called "Flower Power." The captains for the 2020 spring season are senior Ellory Boyd and junior Abbie Gillach. According to Boyd, the informational meeting for Flower Power is on Thursday, February 6th from 3:15 to 4 pm. For the rest of the season, Flower Power practices will be on Mondays and Thursdays from 4:15  to 6:15 pm and Saturdays from 10 am to 12 pm at North Boulder Park. Games will be held on Tuesdays starting in a month or so. More information will be given on the 6th.
The boy's ultimate team at Boulder High shares the name of the fall season mixed team HULA. The origin of this acronym is unknown to the general public, as it is a well-kept secret of frisbee captains. The captains for the spring season are senior Erik Anderson, Brendan Love and Josh Kamphuis. According to Erik Anderson, HULA practices will be Mondays, Wednesdays, and Saturdays from 4:15 to 6:15 on weekdays and from 10 to 12 on Saturdays. All practices will take place at North Boulder Park. 
If you are at all interested in joining either of the Boulder High Ultimate teams, please come to one of the informational meetings or to the first practices on Saturday, February 8th for Flower Power and this Wednesday, January 29th for HULA. At the moment the date for an informational meeting for HULA has not been set, but if you are a guy who is interested in playing Ultimate this semester, I would encourage you to show up to a practice coming up!