Ford vs Ferrari: The Best New Movie?
One of the most popular movies out right now is Ford vs. Ferrari. The movie centers around Henry Ford's race to win Le Mans. Ford's goal was to make a car that could beat Ferrari who had won most years before that.
Now a little bit about Le Mans. It is a 24-hour race that takes place in the streets of Le Mans, France. Every year, all of the fastest cars in the world race here. The race has happened every year since 1923. All of the drivers start on the opposite side of the track from where their cars are parked, and when the light turns green, all of the drivers sprint to their cars and drive off.
Caroll Shelby, Ford's infamous car designer and builder, was the very first American driver to win Le Mans. Surprisingly, he didn't start racing young; in fact, he started when he was nearly 30 years old. His first race was a drag race, and a few months later he participated in his first road race. Following a win at the road race, he was unstoppable. He didn't own any of the cars he raced, he would use his friend's cars and eventually, rich people with nice cars would pay him to win races in their cars. This out him in a spotlight that led him to eventually winning Le Mans as a driver.
Ken Miles is the driver for the Ford team in the movie, he was friends with Shelby before and knew every racing track like the back of his hand. Ken had been into racing and cars since his early teenage years when he dropped out of school to work for a motor company. Ken entered the British military. When he was discharged, he raced many fancy cars in England. He later moved to Los Angeles and won a bunch of races with his custom-built car. After his career racing with Shelby and Ford, he was inducted into the racing hall of fame.
The movie was very good at giving us all of the information that we needed without making the movie boring and extremely long. After I watched the movie, I decided to learn more about Carole Shelby and Ford. They did leave out a lot of things to make the movie less of a documentary and more of a Biopic. This is perfect for the average viewer. The choice of actors was amazing, with Matt Damon playing Caroll Shelby and Christian Bale playing Ken Miles. I also really enjoyed the subtle things that Matt Damon did to immerse himself in the role, like using a southern accent and always chewing gum. This was apparently something that Shelby did in real life. Comparing photos of the actual people and. the actors that play them, I think that they were all the perfect choices, especially Christian Bale as Ken Miles. This movie was surprisingly sad, especially at the end. It really made me feel for the people in the movie. I hope that with the background I've given here, this movie will be more appealing to those who were not instantly intrigued, and you will be able to better understand what is going on.
Leave a Comment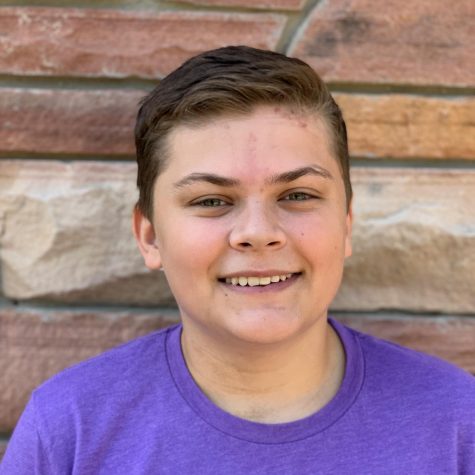 Rob Trowe, Writer
Rob Trowe joined the Owl with the hopes of improving his writing skills as well as the ease in which he can approach and interact with strangers. Not many people strive to be able to interact with random strangers, but it is a key aspect of journalism. Rob's hope is to improve this skill set over the next year. Outside of school, one of his greatest passions is 3D printing. Although he only started it six months ago, he enjoys designing his own pieces. However, he also is not opposed to printing things for his friends. He takes his ideas from various things he finds, like books, magazine, and the internet. He finds these ideas and says "I can make that!" With this positive mindset, he crafts...