Really…? BVSD
Troubles with the new BVSD website
Hi again! This week we have a special edition of Really?… Boulder High. Today, I will not just be exploring an issue with our beloved Boulder High, but rather an issue that has to with all of Boulder Valley School District. This pressing issue is the new BVSD website⁠—if one could even call that disturbing mess of code a website. 
Ever since most of us began school in Boulder Valley School District, we have had the same, familiar, easy-to-navigate website. In the eyes of most students, there was absolutely nothing wrong with it, and links to all the important student resources such as Infinite Campus were readily at our fingertips. For me, the Infinite Campus link was one of the only reasons I would visit the BVSD site.  The IC portal used to be displayed prominently on the front page and has since been relegated to a buried link in the drop-down menu of the site. Its previous location made sense, as it allowed students to access what they needed in an obvious and convenient location. On the new site, this vital path to easily check your grades is concealed from students and replaced with the arguably less relevant BVSD news section.
Another major concern is that we now have no clue where the notification will appear if school is cancelled for a weather issue or for another possible issue that could arise. Previously, a large colored circle indicating the district's current weather protocol greeted the visitor prominently on the home page. This indicator was removed in the update, leaving many students wondering how they will stay in the loop in regards to upcoming weather events and snow days. This is destined to lead to some poor kids showing up at school in a blizzard with no way to access the building and no way to get home. If this happens, BVSD will have these poor students' icy frozen blood on their hands. 
While our district could have been allocating funds toward fixing broken-down desks or remedying our dismal bathroom conditions, they were busy spending it on making something that was perfectly fine as user-unfriendly as possible. This poor decision leaves me and many others wondering: "Really?…BVSD."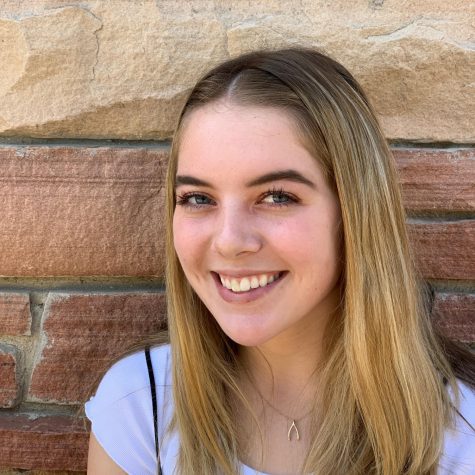 Amanda Reader, Writer
Amanda Reader is a friendly, hard-working senior at Boulder High. She joined The Owl team this year because of her passion for uncovering and spreading both truth and justice (aka "actual tea"). This trait was most likely inherited from her mother, who works as a lawyer and is a notable inspiration to Amanda. She has always admired how her mother consistently worked hard to create the life she wanted, especially when obstacles got in the way. One of her mother's friends is also a hero to Amanda. She described this woman as "driven, successful, and down to earth" - three qualities that Amanda values and strives to achieve. When she has free time, Amanda enjoys golfing, hanging out with...