Horror Stories of BHS Lockers: The Curse of the Locker Rooms
Part II of an ongoing saga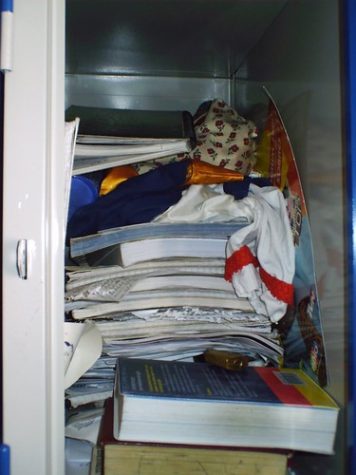 I stood in front of the locker room doors, preparing for the smells I was about to submit myself to.
The beige lockers were a sight for sore eyes, and as I dialed in the combination, my eyes watered from the smell of gym sneakers and stained workout clothing that drifted through the air. My locker partner confessed to not washing her exercise shirt that week, and I nearly choked on my tears, my eyes watering profusely.
Not only was I to be subjected to these unsavory odors, but I was also to spend fifty minutes with the sweaty clothes that plagued me beyond belief. These lockers, I thought to myself, must be breeding so much bacteria that a new plague will propagate in the Boulder High Community. As I stepped out of the locker room, fresh air rushed into my stinging nostrils, and the countdown began in my mind for when I would have to submit myself to this torture once again.