Calling Your Reps
What It Means, Why We Do It, and How To Do It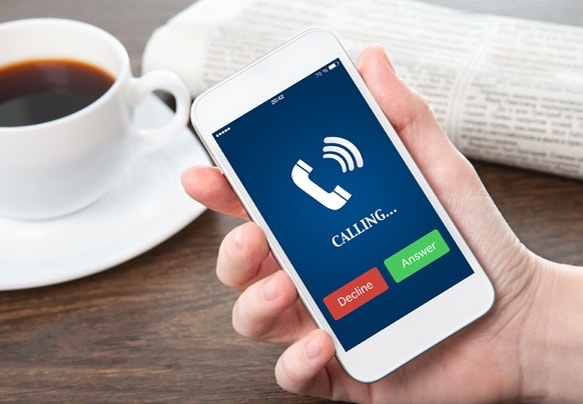 Hang on for a minute...we're trying to find some more stories you might like.
In the current political climate of the United States; an extremely polarized time, with passionate opinions on every level, many of us go searching for ways in which we ourselves, as citizens, can voice these beliefs and make a difference. When doing this, it is not uncommon to find "Contact Local Representatives" quite high on the list of possible means. I began doing this myself, calling in and writing letters to our Colorado representatives, soon after the election of 2016, but as I've seen this tip grow in recent years, I've wondered what actually happens when I do attempt to make my voice heard, and if it actually makes a difference.
Generally, when you call the office of a representative, meaning a senator or district representative in the House of Representatives, a staff assistant or intern will be the person to pick up. Assistants are generally recent college graduates, around 23 or 24-years old. Interns are usually even a bit younger, possibly recent high school-graduates. On their end, they will generally ask how they can help you and will log your call, taking down your opinion, and then, at the end of the day, send the record of how many calls came in on each topic/opinion up the chain to the representative.
Two drawbacks generally come to mind when thinking about contacting a representative for myself, and, I assume, for most. First, it's scary. Especially as a young person, the idea of calling a political office and telling them my opinion, no matter what it may be, sounds freaky, and can stress me out. However, it's important to remember a couple of things. The representatives are there to serve you. This is what they have been elected into office to do, so, no matter if you were able to, would have, or did vote for them or not, this is their duty. There is no reason they know or need to know your age when calling but, if anything, being young only makes your opinions that much more important to them, as your future is the one on the the line, and you will have the power to keep or kick them out of office next. In addition, those who you actually talk to are generally of a similar age group, or only a little bit older, than you are; it's like talking to a peer.
Feeling stressed that once you get on the phone you'll forget everything you wanted to say and end up simply jumbling your words and embarrassing yourself? Me too. But don't worry, there's an app for that! Multiple, in fact. For nearly every topic you can imagine, there are scripts that anyone can use as an outline to express their opinions. My personal favorite app if 5calls, in which you type in your zip code and it brings up your representatives' numbers and a bunch of scripts to use when calling, which are updated constantly to fit with current events. Granted, the scripts on this app are certainly more liberal-leaning, and it is always a good idea to form your own opinion first before using any sort of script to call, but once you do, aids are very easily accessible. All you do, at this point, is type in the number, read the script off, and hang up. It's as easy as that.
Finally, another drawback that can come when pondering the idea of contacting local reps is the question of how much your call will truly matter. Is it worth your time? In short, yes. There have been situations in which representatives have changed their views or plans based on constituent calls. Former staffer Sarah Grey, who worked for former California representative Barbara Boxer, says that in her short time working in the office, two major bills were indefinitely stalled, The Stop Online Piracy Act and PROTECT IP Act, in large part due to an influx of opposing callers. More commonly, bills have been introduced due to constituent complaints of an issue that the representatives were previously not even aware of. According to Kathryn Schultz from the New Yorker, "It was constituents, for instance, who educated Congress about America's opioid crisis and got members to dedicate funds and draft health legislation to begin dealing with it."
Yes, in some cases, chances are slim at truly affecting the beliefs of a representative on an issue that they have seemingly made up their mind about. However, I would argue, even in these circumstances, call! It can't hurt. And if you're worried about wasting your time, it usually takes less than a minute to dial the number and voice your opinion. Go to bed one minute later for the chance that, no matter how slim, you may play a part in changing a representative's mind, stopping or postponing a bill, or introducing a new, much needed one.
Our two Colorado senators at the moment are Democrat Michael Bennett and Republican Cory Gardner:
Cory Gardner: 202-224-5941
Michael Bennett: 202-244-5852
Your House Representative may depend on where you live in Colorado, but Jared Polis is the current house representative for the 2nd Congressional District, which includes Boulder, and many of the surrounding towns.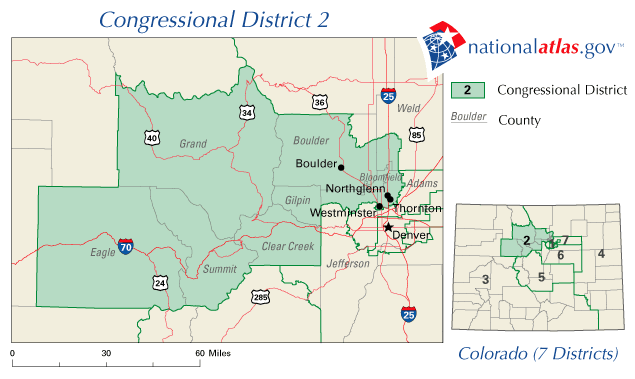 Jared Polis: 202-225-2161
In the future, whenever you're feeling frustrated about the way the government is running, specific bills that are planned to go on the ballot, or simply see an issue in your community that you would like changed, try calling your representatives!
Sources:
https://www.newyorker.com/magazine/2017/03/06/what-calling-congress-achieves
https://archive.attn.com/stories/12951/former-staffer-explains-how-call-your-representatives