Breaking the Boundaries of the Multiverse
 The seven-time Oscar winning film "Everything Everywhere, All at Once" stands out as a fresh approach to the multiverse genre in a world where superheroes dominate the box office. The movie, directed by Daniel Kwan and Daniel Scheinert, revolves around a Chinese-American woman Evelyn Quan Wang, played by the brilliant Michelle Yeoh, who learns she can access other realities and universes after an unfortunate encounter with the IRS.
The movie transports viewers to numerous dimensions, each of which has its own quirks and dangers. From one universe where people are piñatas to another filled with sausage-fingered humans, "Everything Everywhere, All at Once" pushes the boundaries of imagination and invites audiences to explore new possibilities.
One of the film's most notable strengths is its ability to seamlessly blend different genres, ranging from action and comedy to drama and romance. The film, directed by the two Daniels, provides a fresh perspective on the multiverse concept that leaves viewers in awe.
But what sets this film apart from the rest is its diverse cast and authentic representation of Asian culture. In an industry that has long lacked representation of Asian culture, the film provides a refreshing change by featuring a predominantly Asian cast and crew. The supporting cast includes Stephanie Hsu, James Hong, and Jamie Lee Curtis, who all deliver standout performances as well.
Jamie Lee Curtis, who won the Oscar for best supporting actress, sums it up in her acceptance speech: "I know it looks like I'm standing up here by myself, but I am not. I am hundreds of people. I'm hundreds of people." This film was about more than just a woman of color, it was "about her as a human being, and that is the kind of storytelling we need more of." Adds Curtis in an interview with The New York Times. 
At its core, "Everything Everywhere All At Once" is a film about the power of connection. Through Michelle Yeoh's  journey, we see the ways in which our lives are intertwined with the lives of others, and the impact that we can have on the world around us. It's a message that feels especially poignant in today's increasingly fractured world, where it can be easy to feel isolated and disconnected.
The film's groundbreaking approach to storytelling has earned critical acclaim, with it receiving seven Oscars on the 12th of March. "Everything Everywhere, All at Once" is a must-see for anyone looking for a subversive take  on the multiverse concept. With its innovative approach to storytelling and diverse cast, it has set a new standard for the genre and left a lasting impression on audiences worldwide.
Overall, "Everything Everywhere All At Once" is a triumph of modern cinema. It's a film that takes risks and pushes boundaries, resulting in a truly unique and unforgettable experience. If you're looking for a movie that will leave you thinking long after the credits have rolled, look no further than this masterpiece.
Leave a Comment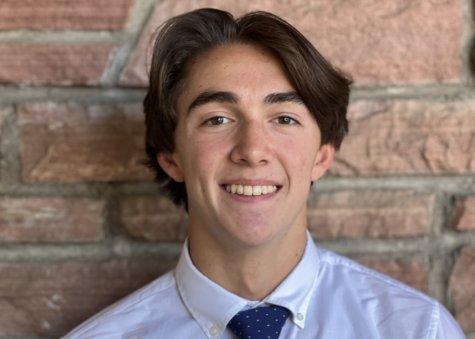 Calvin Boykoff, Sports Editor
Calvin Boykoff is a senior at Boulder High, entering his third year as a member of The Owl. This year, however, Calvin is entering into a leadership position and has taken upthe role of sports editor. Aside from writing and editing The Owl, Calvin enjoys video production and editing, which he sees as a career path he would like to pursue. He sees his future outside of the United States and is looking toward university in the United Kingdom or the Netherlands. In addition to his interest in media and video work, Calvin is a diehard soccer fan, playing for the varsity team this fall and supporting Chelsea Football Club. After every game or practice, Calvin loves to chow down on just about any food...