The Book Nook '23
The Chosen and The Beautiful
The Chosen and The Beautiful essentially a Great Gatsby fanfiction focused on Jordan Baker. In this universe, Jordan is a Vietnamese immigrant and (probably) has magic powers, who, much like in the original Great Gatsby, spends most of her time frequenting ritzy parties and expending exorbitant amounts of money on lavish and (probably) magical liquor. Her life is shooken up, however, when she finds out that the infamous and powerful Jay Gatsby is pining after his old flame and Jordan's best friend Daisy, and that he is absolutely intent on getting to her. Read this if you enjoyed The Great Gatsby, or if you found that book a bit boring and wished it had a bit more pizazz.

The Light Between Oceans
Tom Sherbourne is a traumatized World War I veteran who works on a secluded island as a lighthouse keeper. He is accompanied only by his wife Isabel, who longs for a child, but cannot have one. Just as Isabel is about to give up all hope, a lifeboat washes ashore carrying a dead man and a perfectly healthy baby. The Sherbournes happily take the child in, giving her the name Lucy and raising her as if she was their own. Yet when they return to shore, the family makes a tragic discovery that will alter the lives of everyone involved forever. Read this one if you love emotional, hair-raising dramas that stick with you long after you flip the final page.

The 7 ½ Deaths of Evelynn Hardcastle
A man wakes up in a forest with no memory of who or where he is. He sees a woman being chased by a shadowy figure, followed promptly by the sound of a gunshot and the name "Anna". After recovering from the shock of everything that has just unfolded, the man makes his way to nearby Blackheath Manor and is told that he is the doctor Sebastian Bell. Though the property of Blackheath is not quite what it seems, and neither is Sebastian Bell, as he quickly realizes that he is trapped in a sinister game far beyond anything he could have imagined. Read this book if you like your murder mysteries particularly complex, with a bit of sci-fi and fantasy in the mix as well.
The Song of Achilles
This book became majorly popular on TikTok in 2021, but don't let TikTok's tendency to overhype things convince you that Song of Achilles is not thoroughly fantastic. The book tells the classic tale of Achilles from the perspective of his lover Patroclus as they grow up and fall for each other, eventually going to fight a never ending war so that Achilles can cement his name in history forever. Read Song of Achilles if you want a modernized version of Greek mythology, with more than a little bit of romance.
Leave a Comment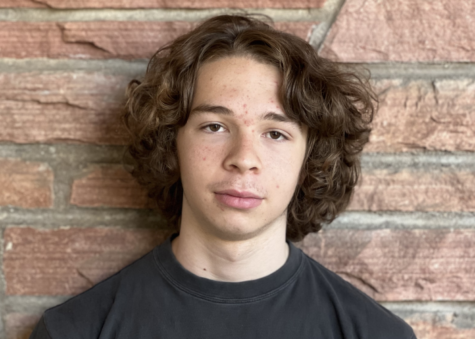 Lucca Swain, Social Media Director
Lucca Swain is a senior writer for The Owl and is currently in his third year of working for the publication. Lucca joined The Owl because he loves writing about and exposing readers to the topics and ideas that fascinate him, and this year he is extra committed to furthering that goal, despite how challenging it can be. In his free time, Lucca enjoys reading, listening to music, and exercising. Lucca also is also a firm believer that green grapes are superior to their purple brethren in every way, especially in flavor and texture.