Boulder High Title IX Assembly
To report sex-based violence/harassment, one only has to scan a QR code to "submit a report to BVSD." There are also additional resources listed on the poster, reports can be anonymous.
"FRIES"- Freely Given, Reversible, Informed, Enthusiastic and Specific. These rules for consent were taught at multiple grade-level assemblies on Friday, January 6th. 
The safety of students and staff are of importance to our school and the district, "Boulder Valley School District is committed to keeping our school communities safe." Says BVSD in their safety mission statement.
Points made in this meeting include: identifying harassment/discrimination, how to report sex-based harassment, where support is available, and what happens when you report harassment. The goal is to create a safe and transparent space for everyone in the school. 
BVSD staff are required to take an annual Title IX staff training, the goal is to instill a sense of safety in the community. BVSD's Violence Prevention site says, "The good news is youth violence is preventable." 
Elizabeth Francis, the Title IX coordinator for Boulder Valley School District says, "In addition to communicating student rights, the goal of Title IX education is to ensure students know how to report and what happens after they report."
There are many other options for reporting as well, "Students can report an incident of sex-based harassment and/or discrimination they have experienced, have witnessed, or have a concern about to any trusted adult at school, by emailing [email protected], submitting a Safe2Tell report, or by filling out the District's AC-E2(English)/ AC-E2 (Spanish) reporting form." Says Francis. 
Francis has a goal: "BVSD's first-ever Title IX Coordinator aims to ensure every student feels safe by listening, providing resources & support," writes BVSD. Francis is a returning BVSD Alumni, and she values transparency, which is very important to the community. 
Francis says, "Over the past few years, there has been significant community advocacy and increased conversations with impacted students and their families. Advocacy and community conversation have brought to the District's attention a need to focus on bringing this information to students more directly and prioritize these issues." 
Like most meetings at this school do, this meeting quickly divulged into a lecture about lanyards, but some students walked away with new knowledge of their Title IX rights. Francis says it best, "It is crucial that everyone knows what their Title IX rights are. That everyone knows what the process is. I want everyone to know my name and how to reach me."
Leave a Comment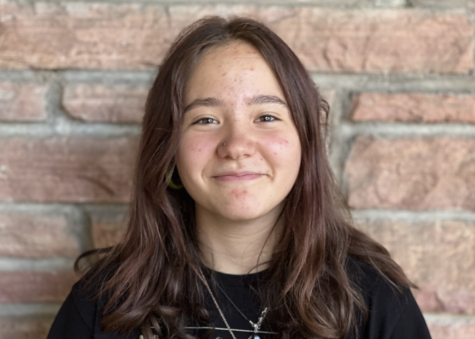 Jules Conners, News Editor
Jules Conners is a sophomore at Boulder High and despite being new to The Owl, is very passionate about journalism. In her free time, she plays basketball for Boulder High alongside her all-star teammates. In addition, she is the front-of-house co-head for the theater department and participates in the art club. Jules refuses to learn how to drive and refuses to eat green grapes. Her dream job is to be a photojournalist for National Geographic because of her passion for photography. A picture speaks 1,000 words! She also loves to express herself through writing and is excited about this opportunity with The Owl!