Haunted House Co-Creator Interview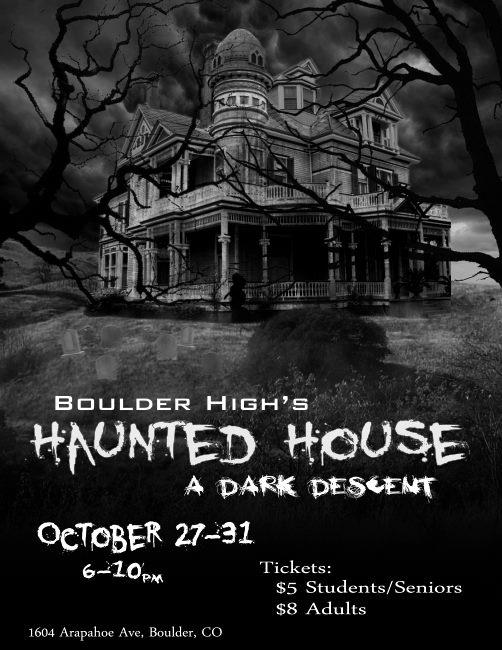 Cody Morris, Author
October 23, 2018
The Tuesday before the Boulder High haunted house was set to open, I interviewed one of the co-creators of this year's theme, Aidan Robie. I only asked five questions, as it seemed they were busy with final preparations. 
What's the theme this year? I know that in and of itself this is one of the biggest parts of the haunted house.
Right, it's urban legends
Who came up with the idea?
Jesse and I both. We picked it because the theme is well-known. (Jesse Shafroth is the other co-creator of Haunted House)
How long did it take to set everything up?
Overall preparations started at the end of last year, while costume design began at the beginning of this school year. Actual production started on October first.
Does the Theatre group have to raise money by some means to satisfy the budget?
Every year, we do both the haunted house and the musical. They intertwine because money raised by selling tickets and whatnot for one goes into the budget for the other.
Is there any other information you have that's important to share? about it was important enough to share
To conclude, I asked . All he had to say was, "Haunted House starts on October 19th, and also is on the 20th, 26th, 27th, and 31st, from 7-10 PM. Student tickets are $7, while adults are $12. Please do stop by.
If Aidan hadn't said that enough, I would have to help promote them, but I guess my work is already done. See you there!  Cody Morris