Peyton Manning Inducted into Hall of Fame
Reflecting on the career of a legendary Colorado quarterback
Peyton Manning is a name that most Coloradans recognize. After playing most of his career with the Indianapolis Colts, Manning came to Colorado to finish off his career and ended up winning the Broncos their third Super Bowl. Considering this impressive resumé, it's no surprise that he was one of eight people inducted into the NFL Hall of Fame on Saturday, February 6. 
Manning comes from a family of great football players. Manning's father, Archie Manning, also a Hall of Famer, was Peyton's football role model growing up. You may also recognize Peyton's little brother Eli Manning, recently retired Giants quarterback, who many suspect will also receive a Hall of Fame invitation. Even the eldest of the Manning family, Cooper Manning, hosts a show for Fox Sports called "The Manning Hour."
Throughout his career, Manning proved himself to be a top-notch quarterback. He received the Gatorade Circle of Champions in high school, was made starter at the University of Tennessee midway through his freshman season, kept up his studies while being the Volunteers' top quarterback and was drafted with the first overall pick by the Colts in 1998. 
Manning then played for the Colts for 13 seasons. He even brought them a Superbowl XLI win in 2007 against the Chicago Bears. In 2011, Manning injured his neck and was out of the game for a year to recover. Following his injury, the Colts released him and Manning started his 2012 season with the Broncos. During what seemed like the tail end of his career, Manning brought the Broncos to two Super Bowls and worked under people like famous Broncos QB John Elway, who was the general manager and executive VP of football operations for the team. 
Manning eventually retired in 2016 after the Broncos Superbowl L win. He retired at 39 after making a name for himself as one of the best quarterbacks of all time following 18 seasons in the NFL. Manning didn't leave football empty-handed; not only did he leave with two Superbowl rings, but was also awarded the NFL's MVP five times and was invited to join the pro-bowl a record of 14 times. 
Off of the field, Manning was doing much more than lounging around wearing Uggs like other league quarterbacks. In 1999 he and his wife Ashley started the PeyBack Foundation "to promote the future success of disadvantaged youth by assisting programs that provide leadership and growth opportunities for children at risk." PeyBack creates opportunities for abused and neglected children to participate in things such as summer camps, after-school programs and even foster programs. All of his work off the field awarded Manning the Walter Payton Man of the Year award in 2005. 
After an impressive career Manning was inducted into the NFL Hall of Fame the first year he became eligible – a player isn't eligible until five years after they initially retire. While speaking with Broncos reporter Aric DiLalla, Manning explained that upon receiving the call that he made the Hall of Fame, he "took the opportunity to call several [former Hall of Fame] players to express his gratitude" for the inspiration they provided him throughout his career. 
Peyton may not be the first of his family to be inducted into the NFL Hall of Fame, but he certainly is the most impressive and decorated of his family. With an 18 season career, numerous awards under his belt and a legacy that will live on far past his retirement, Peyton Manning will forever be remembered as one of the greatest quarterbacks in history.
Leave a Comment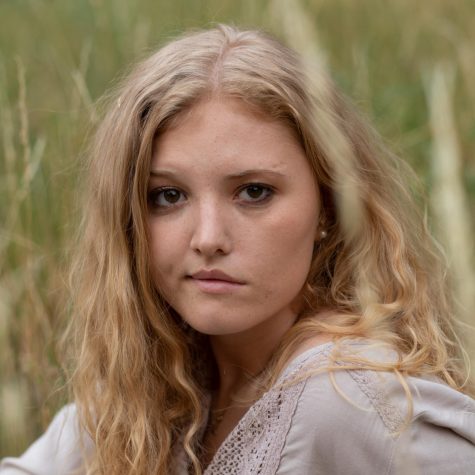 Isabel Oliver, Features Editor
Isabel Oliver is a senior at Boulder High this year. Although new to The Owl, she has always loved writing and literary arts. Isabel grew up with an Editor in Chief for a mother and has always been fascinated by the inner workings of journalism. Isabel joined The Owl to improve her journalistic writing and to report on current events that she's passionate about. Outside of The Owl, you can find Isabel acting with Troupe 60, singing in the choir, reading a good book, watching copious amounts of Netflix, or jamming with her band. After graduating from Boulder, she hopes to go to college and become either a therapist or a social worker - although she's leaning towards liberal arts, so that's...