"Bridgerton:" Historical Fiction, Romance and Shonda Rhimes
As an avid fan of both historical fiction and the Grey's Anatomy universe, I was elated to learn that a Shonda Rhimes-produced period drama was streaming on Netflix. In Bridgerton, Shondaland once again creates a romantic, steamy and dramatic show that will keep viewers on the edge of their seats.
Based on The Bridgerton Series by Julia Quinn, the series focuses on the British upper class in the early 1800s. The show's focal point is on young Miss Daphne Bridgerton (played by Phoebe Dynevor) and other young wealthy women emerging into society in search of a husband. Not only are the young women kept in check by societal norms and their family expectations, but gossip columnist and narrator Lady Whistledown (voiced by the notorious Julie Andrews) is also watching and reporting on every misstep. 
Immediately, Daphne catches the eye of Queen Charlotte (Golda Roshevuel) but quickly finds herself struggling to attract suitors. Trying to escape this mess, she sparks a deal with Duke Simon Basset (played by Regé-Jean Page) to secretly fake their courting. The Duke has vowed not to marry and Daphne knows that a prominent man on her arm will help her gain attention, so it seems to be the perfect arrangement. But, will their relationship stay strictly transactional, or will they grow to care for one another? Either option comes with its consequences, and the eight-episode series explores them all. 
Despite the season focusing on Daphne and the Duke's relationship, throughout the series you grow to love many other characters within the Bridgerton family. Brothers Anthony (Jonathon Bailey), Benedict (Luke Thompson), Collin (Luke Newton) and sister Eloise (Claudia Jesse) are also quickly approaching marrying age. Their recently widowed mother, Violet (Ruth Gemmal), juggles her five eldest children's transition into society, all the while still encouraging her children to seek a love match rather than just a marriage out of convenience. 
While the show is called Bridgerton, they aren't the only family navigating this transitional time. The Featheringtons are also presenting three daughters into society this season, even though behind closed doors they are struggling. When a cousin comes to join society with the Featherington sisters, Lady Featherington (Polly Walker) is astounded by the new problem she has to solve for Miss Marina Thompson (Ruby Barker), and suddenly the family finds themselves tiptoeing to avoid a scandal.
Penelope Featherington (Nicola Coughlan), the youngest of the family, quickly becomes one of the most candid characters. Although timid with her family, she blossoms when she is around her best friend Eloise. Their friendship holds no bounds, supporting one another unconditionally, and the producers do an excellent job of focusing on the complex relationship between friends.
The girls seek each other out to promenade and chat at every instance. While Penelope is more concerned with understanding where babies come from, Eloise is infatuated with uncovering the identity of Lady Whistledown. The answer may lie just under her nose, but, she finds herself questioning every powerful woman she comes across to try and discover Whistledown's identity. 
Although the plot is enticing, the costume design incredible and the British accents charming, it is the leaps and bounds towards inclusivity that make Bridgerton great. Although in period pieces we usually see monarchs, dukes and wealthy people as caucasian, half of the cast of Bridgerton are Black. While possibly historically inaccurate, including people of color in this incredible production seems to aim to reduce bias and makes for much better representation.
Building on its already progressive nature, Bridgerton focuses on complex women and touches on the harmful effects of the Patriarchy as well. The women all have brains, thoughts and motives and are consistently working around a system that views them as property. The women often call out the men for sexism and misogyny, something we usually don't see in this time. Even though the characters are all flawed in some way, they are fully formed characters that recognize their mistakes and attempt to be better. 
I'm a sucker for good romantic historical fiction so I have only praise for Bridgerton, but if you don't believe me, go see for yourself!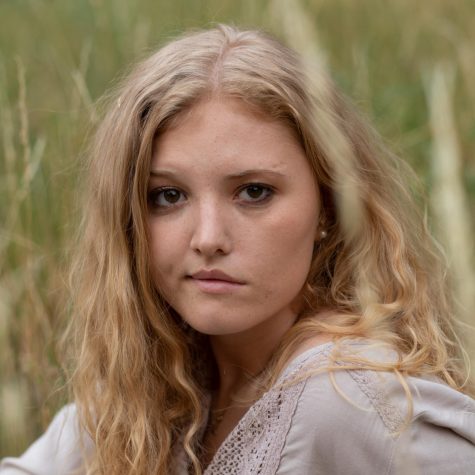 Isabel Oliver, Features Editor
Isabel Oliver is a senior at Boulder High this year. Although new to The Owl, she has always loved writing and literary arts. Isabel grew up with an Editor in Chief for a mother and has always been fascinated by the inner workings of journalism. Isabel joined The Owl to improve her journalistic writing and to report on current events that she's passionate about. Outside of The Owl, you can find Isabel acting with Troupe 60, singing in the choir, reading a good book, watching copious amounts of Netflix, or jamming with her band. After graduating from Boulder, she hopes to go to college and become either a therapist or a social worker - although she's leaning towards liberal arts, so that's...