CARNE y ARENA
CARNE y ARENA (Virtually present, Physically invisible) is an immersive virtual reality experience created by film director Alejandro G. Iñárritu in collaboration with a few others. It allows the viewer to experience a fraction of what it is like to be a refugee/immigrant seeking to cross the border from Central America to the United States. The show is running until January 30th at the Stanley Marketplace in Denver. 
This is a show everyone should experience. I have heard immigration stories many times, read books and heard personal accounts–but my privilege allows me to forget. This show allowed me to experience a moment of these people's reality, and it holds you accountable to them. 
One can never experience something through someone else eyes, but this exhibit truly allows you to. The show causes you to examine your privilege and is an incredible call to action. We must take action to help refugees and immigrants. Each person's experience is unique, and it is the best use of VR technology I have ever experienced. Rather than showing off how cool VR technology can be, it uses the technology to place you into someone else's reality. I have never experienced anything like this. 
It is a solo journey, having you first enter a room where the artist's statement is on the wall. Next, you walk into a  freezer room where instructions are written on the wall, stating: "Take off your shoes and socks and place them into the compartment with the flashing light. Sit down and wait for the alarm to sound. Go through the door with the red flashing light." You are left in this room for around five minutes; it is an excellent transition into the heart of the experience. Once the alarm sounds, you walk into a dark room; the floor is covered in gravel and sand. Once the VR equipment is put on, the heart of the experience begins. You can walk around the room. You are in a desert just before sunrise. With your feet in the gravel, it physically feels like you are there. Suddenly you see a family of refugees walking towards you; they are making their journey to the border. Suddenly, helicopters searching for fleeing families race across the sky. Your vision is obstructed with a flash of white light from the helicopter. The situation escalates and the family is caught. 
I was terrified; it is very overwhelming. I wasn't sure if I was a spectator or physically there. It is so disorienting, and everything is life-size. The experience is traumatic and scary. The line between viewer and reality is blurred, but you can remind yourself that it is not real, that it will end, it's not your reality. This is the closest I will get to see through someone else's eyes. And it is one of the most impactful experiences I have ever had. 
Once the VR is over, you go into another freezer room. Your belongings are in the compartment. After leaving the experience, my body was still in fight or flight mode for 15-20 minutes. When you exit the last freezer room, you enter another room to read in detail about around 10 people's experiences seeking refuge in the U.S. The people's stories are shown in squares in the wall over a video of that person's face. These stories are so important; we need to highlight stories like theirs and acknowledge that there is a problem in order to change it. The VR experience, combined with reading personal accounts, is so powerful. 
This show left me wanting to know more about what I can do to help. My one critique is that there is no information about what we can do to change how the United States deals with immigration. How can we help these people and their families? How can we make it, so no one else has to experience that trauma? The ACLU says we can "learn more, show up, speak out, give support, and volunteer your time." I encourage you to go to this exhibit if you can and take further action to support immigrants and refugees.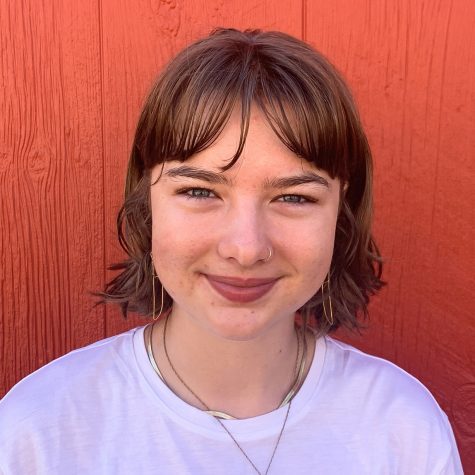 Aurora Lord, Staff writer
Aurora is a senior at Boulder High School this year. She is very passionate about social and environmental justice issues and joined The Owl as a way to find a voice for that type of activism. She is very interested in journalism as a prospective career choice. Aurora hopes to bring new perspectives to the Boulder High community and help to start difficult conversations. Aurora is also a member of NAHS, and you can find her doing various forms of art such as pottery, drawing, and painting. In her free time, you can find Aurora in a thrift store buying even more clothing to add to her overflowing closets (she has 2), working at your local coffee shop, and skateboarding (mostly falling). As a creative...