The Best Agatha Christie Novels to Get Your Mystery Fix
Agatha Christie has been dubbed the "Queen of Mystery" by numerous publications across the globe. Her intricately written murder and deception stories are so well planned out that it's nearly impossible to guess the verdicts. A mystery enthusiast myself, I've read dozens of Christie's famed novels and these are my top five stories that will transport you to a world far away from home.
Death on the Nile
Death on the Nile will have you guessing right up till the final chapter. The story seemingly follows a group of strangers as they vacation on a riverboat in Egypt. Linnet Ridgeway is a British socialite and is spending her honeymoon in Egypt. Unfortunately for Linnet, her new husband happens to be the ex-fiance of her old friend Jaqueline de Bellefort, who has followed Linnet on her trip seeking vengeance. After Linnet is discovered dead, fingers immediately point to Jaqueline; but with a solid alibi, Jaqueline is cleared of blame and it becomes clear that there is more hiding under the surface. Conveniently, Belgian detective Hercule Poirot–the main hero of a significant portion of Christie's novels–is also vacationing on the Nile. This story is the perfect combination of mystery and armchair travel and will transport readers to 1930s Egypt.
And Then There Were None
Eight guests are invited to stay on an island off England's coast by the mysterious Ulick Norman Owen and Una Nancy Owen, whom none of the strangers know. When they arrive on the island, they discover their hosts are not there. Instead, they are greeted by the butler and the housekeeper, Mr. and Mrs. Rogers, who explain they will be arriving shortly. Within each room of the house, the poem "Ten Little Indians" is hanging. This children's poem follows a group of ten little Indian boys who each die in a different way every line of the poem until there are none left. After their first dinner, a recording is played which accuses all eight guests as well as the Rogers of committing a murder and that they all must defend themselves. As the story unfolds, the accused begin dying in different ways, leaving the survivors to figure out who's murdering everyone. A book reminiscent of the board game Clue, this novel is a thrilling read and will entertain anyone with a curious mind.
The Murder of Roger Ackroyd
In the small town of King's Abbot, England, a woman named Mrs. Ferrars commits suicide unexpectedly. Her grieving fiance Roger Ackroyd hosts a dinner to take his mind off the affair. However, one of his guests, Dr. Sheppard, returns home after the meal he receives a call that Ackroyd is dead. Rushing back, it is discovered that Ackroyd has, in fact, been murdered in his study with one of his own weapons. The famed detective Hercule Poirot is living in the town of King's Abbot and brings himself out of retirement to pursue the case. With Sheppard as his assistant, Poirot investigates a crime in which seemingly all suspects have alibis. One of Christie's most famed and influential mystery novels, The Murder of Roger Ackroyd, is a masterpiece that everyone should read. 
Crooked House
Three generations of the Leonides family live under the same roof in their wealthy grandfather Aristides' ill-built house, the "Green Gables." When Aristides is poisoned, his granddaughter Sophia and her fiance Charles Hayward return to the home to investigate. Sophia tells Hayward they cannot marry till his murderer is revealed, so alongside Chief Inspect Turner, Hayward begins to unravel the mystery that is the Leonides family. A twisted and fully interdependent family, the Leonide's do not make the job easy. Crooked House is among the favorites of Christie herself and the diverse family of suspects and surprise ending makes it easy to see why. 
Murder on the Orient Express
Perhaps Christie's most famous work, Murder on the Orient Express, is what people think of when it comes to classic mystery novels. The story follows Poirot on his journey home from the Middle East. Traveling on the luxurious Orient Express, Poirot finds himself in the company of wealthy compatriots, vulgar businessmen, a princess, and many others. The train is forced to stop due to a snowbank blocking the tracks and leaves them stranded in the mountains. Poirot awakes the next day to discover one of his fellow passengers has been mysteriously stabbed 12 times in the chest. Poirot is roped into discovering the murderer, but since they spent the night stuck in the snow, the only suspects are those who were on board. Poirot's thorough investigation and calculating mind are put on full show in Christie's book, and it soon becomes clear that many of the passengers aren't strangers at all. This is a  must-read for any mystery enthusiast.
View Comments (1)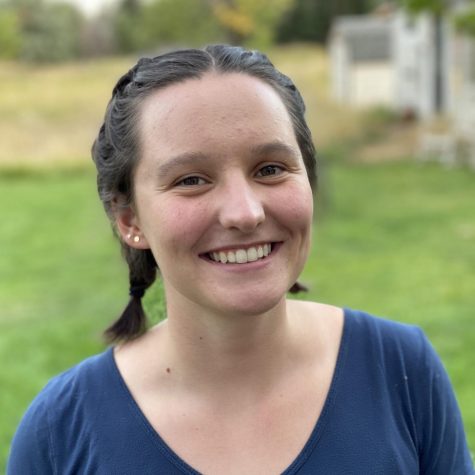 Ella Webber, Staff writer
Ella Webber is a senior at Boulder High and a new member of The Owl. She's excited to be a part of the paper and hopes to have the opportunity to share the stories of students who aren't always heard. She hopes to learn as much as possible about the world of journalism and to improve and expand her writing style. Ella is a rower and has been on the crew team for five years and when she's not out on the water she spends her time exploring the outdoors and all the natural wonders Colorado has to offer. She enjoys fishing and rock climbing with her friends and can be heard blasting ABBA at all hours of the day. One of Ella's heroes is the "The Queen of Disco" Donna Summer who overcame...