Making the Best Grilled Cheese
There is no better lunch on a Saturday afternoon than a crisp and gooey grilled cheese sandwich. The grilled cheese was the culinary masterpiece of Otto Fredrick Rohwelder in 1922 and has since held a special place in every American's heart. Sure, you can spend $16.99 on an expensive club sandwich or dress up a boring meat sandwich with mayonnaise or tomatoes, but no other lunch will ever compare to the delicious simplicity that is a mouthful of a grilled cheese sandwich. While we all know how to melt cheese on top of bread, here are my tips for making grilled cheese the heavenly sandwich it was meant to be.
---
The Bread
Sourdough bread is essential for a grilled cheese sandwich. The bread is airy, flavorful and provides a great crisp while accentuating the classic grilled cheese flavor. A more health-conscious person might suggest opting for whole wheat, though I urge you not to do this. A slice of whole-wheat bread might make for a good breakfast or pair nicely with a warm soup, but its hearty grains do not have a place in the heavenly crunch of a grilled cheese sandwich. However, if it is all you have at home, a simple white bread will do.
The Butter
Butter is key to getting the bread crispy and fried. Any type of butter will do the job but don't be afraid to generously slather it on both sides of the bread. 
The Cheese
At the heart of every grilled cheese is the cheese. The more types of cheese, the better the flavor. The combination of cheddar, mozzarella and provolone provides optimal taste. Feel free to add any of your favorite cheeses you have on hand, though sliced cheese is superior to shredded as it holds its shape much better and doesn't leave a mess on the pan.  
The Meat
I recommend against the controversial act of putting meat in a grilled cheese, but if you must, there are a few steps to ensure it doesn't ruin the deliciousness of the sandwich. Ham is the best type of meat to use; it has the best flavor and goes nicely with cheddar cheese. Before making your sandwich, throw two slices of ham in a lightly greased pan and cook until it sizzles. Sauteing it will bring out the flavor in the ham and, as long as you don't wash the pan, adds a great taste to the bread. Next, layer the ham in between slices of cheese. It's important not to forget that this is a grilled cheese sandwich, not a ham sandwich, so pile on a few extra slices of cheese. Of course, the grilled cheese is at its best when kept simple so go light on the meat or leave it out altogether.
The Toast
The way the bread is toasted has the potential to make or break a grilled cheese sandwich. To master the classic crunchiness of a grilled cheese, toast both pieces of bread for one minute in the toaster. This step is not optional; it makes the sandwich crunchy and keeps the bread from getting greasy. When it's done toasting, slather the sourdough with butter and toss your sandwich in a pan. If you're feeling really adventurous, throw it on the grill, but be warned this does add an extra charcoal taste only grill lovers will enjoy. Whatever you do, do not cook the sandwich on a George Foreman. While the satisfying grill marks made are enough to tempt anyone into the dangerous choice of putting their perfect sandwich onto the grilling machine, the George Foreman will undoubtedly turn your sandwich into a greasy, soggy mess.
The Cut
This is where you can truly let your artistic side shine. Take a more classic approach with the straight-down-the-middle cut. It's the less presentable cut but will remind you of your better days of eating salami sandwiches with great value white bread on the playground in elementary school. For a more presentable, yet less nostalgic grilled cheese, opt for the diagonal cut. If you like the crust of a sandwich, which in my opinion is the best part, the diagonal cut will be your best bet. If you're hoping to show off your pro chef skills, try the "Bobby Flay Cut." This cut starts at the top of the sandwich, forms the same shape as the diagonal cut, but comes down at a 60-degree angle, leaving an angled cut. And of course, you can always take out the old cookie cutters for more festive sandwiches.
---
However you make it, the grilled cheese sandwich is inevitably delicious and will undoubtedly brighten your day.
Leave a Comment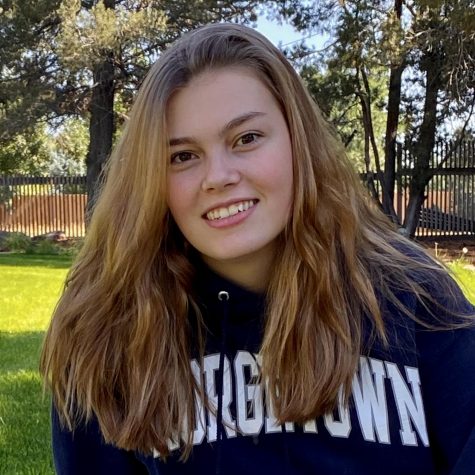 Gracie Lee, Staff writer
Gracie is a junior at Boulder High School. She has always enjoyed writing and is excited to write for The Owl this year. By taking part in Newspaper, Gracie hopes to gain a better understanding of journalism as well as strengthen her writing skills. When she's not at school, Gracie is often rowing, spending time with her dog Lucy, or cooking. She also is part of the swim team and FBLA at Boulder High. She loves reading the news and has a passion for politics, hoping to study political science after high school. While she cares about many things, Gracie is most enthusiastic about her love for green grapes.