Small Businesses to Support This Holiday Season
Buying from small businesses is good for a multitude of reasons. It keeps money circulating on a local scale, it's far more eco-friendly than fast-fashion or transnational corporations and the products are simply cooler. Shopping small helps support communities as well as individuals. 
COVID-19 means that the go-to shopping method this year will be online. And while it seems like big companies are the only option when you can't shop in person, most small businesses are still accessible through the computer. 
I have compiled a list of options for local gift-giving that covers all the bases. I've found eco-friendly options, self-care, food and just some plain weird stuff. Enjoy and Happy Holidays! Without further ado, here are 15 small businesses that have you covered when it comes to gift shopping:
This indigenous-owned business supports sustainable living and the rich culture of Diné women. Morning Mist Soap Co. is vegan as well as plastic, fragrance, oil and palm free. Gift options include soaps, toner, serums, lotion bars and chapstick. This business is absolutely going on my Christmas list.
Sherpani sells sustainable and locally made crossbody bags, backpacks and totes. They support Heartbeat Vietnam and sponsor Trash the Runway here in Boulder. The brand utilizes recycled materials and responsible manufacturing to produce high-quality products. These bags are high end but Sherpani has great gift options for under $30 as well. 
Sweet Rolling Pins is the perfect option for a unique, homey gift for your baked-goods-loving friends and family. They specialize in adorable rolling pins that imprint anything from flowers to reindeer on sweet treats.
Khala & Co is a Colorado-based zero waste company that offers beautifully designed beeswax wraps to prevent plastic use in the kitchen. There are also non-beeswax, vegan options available. Other gifts might include reusable coffee filters and produce bags. All of these options make great, environmentally-friendly gifts.
Not to pick favorites — but this is definitely mine. Rebecca's Herbal Apothecary offers handmade goods ranging from bath and body products, essential oils, teas, accessories and natural first aid products. They believe in empowering health through raw materials and growing the community through teaching apothecary methods. 
If you're looking for crafty gifts, Maker General is the place for you. They provide DIY crafting kits, fabrics and other supplies for creative endeavors. If you want to go holiday shopping in-person, this shop is booking shopping appointments for 15-minute time slots in order to stay safe from COVID-19. However, as with all of the listed businesses, you can shop online as well. 
Estelle Lux offers quality, cruelty-free makeup products. These products are affordable and wide-ranged, specializing in luscious lip products. This business was launched at the start of the COVID-19 pandemic and believes in the empowerment of all skin tones.
Momentum in Boulder is a free trade, eco-friendly shop with crafts from around the world. The store sells clothes, jewelry, home goods and much more. Even the shop itself is green with recycled insulation, reused lumber, and a completely bamboo floor. 
As a foodie myself, I would be thrilled to have some fun new spices to play around with in the kitchen. Savory Spice sells fun ingredients that would make great gifts while supporting a local business. They even have a gift guide on their website to make holiday shopping easier.
Boulder Bookstore is a beautiful shop in downtown Boulder, but they also offer online options. To fully support local growth, the bookstore's list of books by local authors would be a great place to look when gifting for fellow bookworms. The bookstore values local investment and has the widest selection out of the independent bookstores in Boulder.
Want a stuffed Donald Trump for your fluffy friend to chew to shreds? Farfel's Farm and Rescue has one for you to gift to your dog, your friend, or, honestly, yourself. If I haven't already sold you on this unique option, Farfel's Farm and Rescue also supports animal rights, environmental justice and social justice. Oh, and if a dog toy isn't the right gift for anyone in your life, how about a puppy? After all, Farfel's is a rescue.
Vintage posters, puzzles, stationery from this shop would all make great gifts. Personally, I think all these products are so adorable and fun — especially the puzzles. This old-fashion business offers beautiful products accessible through its website. 
Clay Love sells soothing clay-based products that can simplify self-care for anyone and minimize the number of containers in anyone's bathroom. Their clay products can be used in replacement of basically any shower product imaginable. Clay heals, exfoliates and cleans efficiently and gently. This business offers small and large gift options.
If you live in Boulder, you don't need me to tell you Peace, Love & Chocolate is incredible. A hazelnut chocolate bar or a few truffles would make a great stocking stuffer or holiday gift to a friend. This local business provides quality sweets and they do, in fact, deliver goods right to your front door so shopping at a distance is definitely an option for this chocolate shop.
Here's an interesting one to round out our list: The People's Pickles is the perfect option for your kind of strange-humored, random or just pickle loving friend. They offer a wide range of pickle varieties and all products are homemade. 
I sincerely hope this list helps you in your shopping endeavors. Stay safe and shop local this holiday season.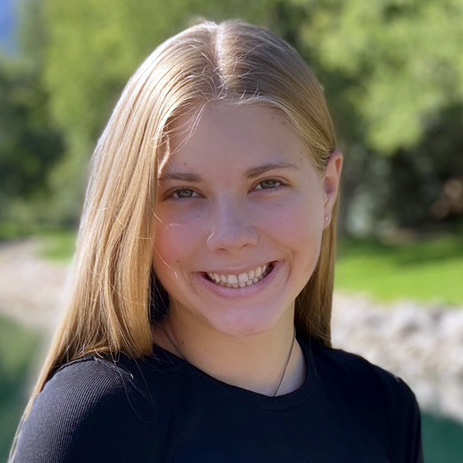 Halie Leland, News Editor
Halie Leland is a sophomore and a first-year member of The Owl staff. Though she adores sports as an avid skier, volleyball player, and black belt in karate, she has always had a love for writing. By joining The Owl Halie hopes to develop her writing skills further and explore journalism. Her main topics of interest include opinion, news, and feature stories. Although she now enjoys hiking and kombucha, Halie is not a Boulder native. Having grown up in New Mexico gives her an outsider's perspective on this quirky place we live in, as well as an addiction to green chile. When she's not working out, serving up aces, or teaching little martial artists, you can find Halie out in nature, reading...