The Sweet and Sour of Kamala Harris' Nomination
Recently I experienced a discussion about Kamala Harris' election as vice president. The discussion originated with celebrating a woman of color being elected to a position of power, a role model that little girls can look up to and imagine themselves holding that position, a woman that many young women see as a great victory. Yet, the conversation almost immediately turned into an argument about if we should support Kamala Harris or not. 
Ever since she announced her run for president, she has been questioned whether or not she is a supporter of the LGBTQ+ community, protesters to her election fear that she has a "mixed" history with LGBTQ+ rights. Many people have started to refrain from celebrating her election, instead calling for fellow liberals to hold her accountable. 
Kamala Harris, prior to becoming Joe Biden's pick and the future vice president, was a senator for California and prior to that, the Attorney General for the state. This undoubtedly put many large scale decisions in her hands and in her council, some of which she didn't always make the right call on. 
One of her most criticized acts was defending the state's decision to deny transgender prisoner Michelle Norsworthy gender-confirming surgery while she was incarcerated in a men's prison in 2015. This led to many future transgender prisoners in California receiving similar rulings and having to stay in harmful and unsafe conditions. Harris also has not stated on record whether or not she agrees with incarcerating people based on gender identity. 
While this argument is valid, it skims over many other things Harris has done to support the LGBTQ+ community – including the trans community. At a conference in January 2019, after announcing her run for president, Harris addressed the case and asserted that when she was "the attorney general of California for two terms and [she] had a host of clients that [she] was obligated to defend and represent" and there were "unfortunately situations that occurred where [her] clients took positions that were contrary to [her] beliefs." 
She also took full responsibility for the case and referenced some things she's done since 2015 for California LGBTQ+ inclusive legislation and will continue to do. While still attorney general, Harris helped pass briefs on a few key things to help trans rights including the bathroom bill and gender identity in Title IX legislation in California. 
Even before she was promoted to Attorney General, as district attorney she helped lay the groundwork to be the first state to ban the "gay or trans panic" defense in courtrooms– something even Colorado has yet to do. Banning this led to prosecutors no longer being able to use the perception of being LGBTQ+ as a reason for a violent crime, which often led to juror bias. 
While we can never truly know the motives behind her actions, it seems clear that she is looking back on her past and learning what she can do better in the future to support the LGBTQ+ community. Yet, holding her accountable for this is also incredibly important. But no matter where you stand, there's no denying that this is a time to celebrate, not tear down a woman in a position of power that has been held exclusively by white men. 
So let's celebrate. Kamala Harris will be the first bi-racial black and South Asian person to be elected to the vice presidential office, she will also be the first woman. Across the country women, BIPOC, and everyone who is sick and tired of Mike Pence are breathing a sigh of relief. As Harris said herself, "Every little girl watching tonight sees that this is a country of possibilities," and I don't know about you, but I intend to enjoy it.
View Comments (6)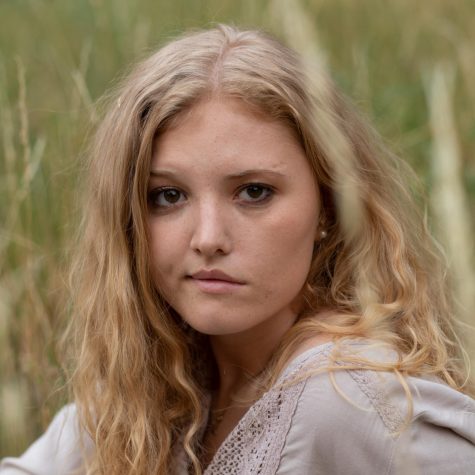 Isabel Oliver, Features Editor
Isabel Oliver is a senior at Boulder High this year. Although new to The Owl, she has always loved writing and literary arts. Isabel grew up with an Editor in Chief for a mother and has always been fascinated by the inner workings of journalism. Isabel joined The Owl to improve her journalistic writing and to report on current events that she's passionate about. Outside of The Owl, you can find Isabel acting with Troupe 60, singing in the choir, reading a good book, watching copious amounts of Netflix, or jamming with her band. After graduating from Boulder, she hopes to go to college and become either a therapist or a social worker - although she's leaning towards liberal arts, so that's...