Longmont High Graduate Drafted into NBA
On November 18, the Golden State Warriors selected 6'7" shooting guard and Longmont High class of 2016 graduate Justinian Jessup with the 51st pick in the 2020 NBA draft. 
In his time at Longmont High School, Jessup received a varsity basketball letter all four years. As a junior, he was named the Colorado 4A player of the year and took the Trojans to the state championship game. Jessup continued this success as a senior averaging 18.3 points, 4.9 rebounds, 3.5 assists, 3.6 steals and leading Longmont to an impressive 25-2 record. He was selected as a first-team all-state player and was named Northern League Athlete of the year. As a prominent high school player, Jessup attracted interest from collegiate programs and decided to continue his basketball career at Boise State University. 
From day one at Boise State, Jessup was a key part of the program and sustained a high level of play throughout his four years. Jessup averaged a team-leading 16 points as a senior and shot an incredible 96 percent from the free-throw line. His most notable attribute, however, was his shooting ability beyond the three-point arc. Jessup set the Boise State school record for most career three-pointers made with 325 threes, smashing the previous record of 275 while shooting 40 percent on three-pointers in his collegiate career. 
Jessup graduated from Boise State in the spring of 2020 and looked to play at the next level. At 6'7″, Jessup has above average height for a shooting guard. His size, when combined with his high release and impressive three-point shooting, made Jessup an ideal candidate to play professionally. However, this year's NBA draft class was filled with talent across the board, and with only 60 picks in the entire draft, the odds of getting selected were slim. Many reputable mock drafts did not have Jessup in their predicted picks. 
Due to all uncertainty around whether he would get drafted, in August of 2020 Jessup signed with the Illawarra Hawks, a professional team in Australia's National Basketball League (NBL). However, Jessup did have a clause in his contract that enabled him to be eligible for the NBA draft and gave the NBA team who would draft him the option to let him play with the Hawks for a year. The Hawks gained significant popularity over the last year when high school basketball phenom Lamelo Ball signed with the team. They are known for developing NBA caliber players and could be a solid fit for Jessup. 
Come draft night, most prospective draftees were surrounded by friends and family who congratulated them with hugs and cheers, but this was not the case for Jessup. He was by himself in an Australian hotel room, watching the draft on a live stream, when he heard the NBA commissioner call his name. The championship dynasty Golden State Warriors had selected him late in the second round. Only about 1.2 percent of division 1 NCAA players and just 0.03 percent of high school varsity players get drafted into the NBA, but Jessup beat the odds.
It is still unclear whether the Warriors will choose to let Jessup play a season in Australia to develop his skills and then use him later down the road, or if they will add him to the Golden State roster this upcoming season. Either way, Justinian Jessup has a bright future ahead of him. 
View Comments (6)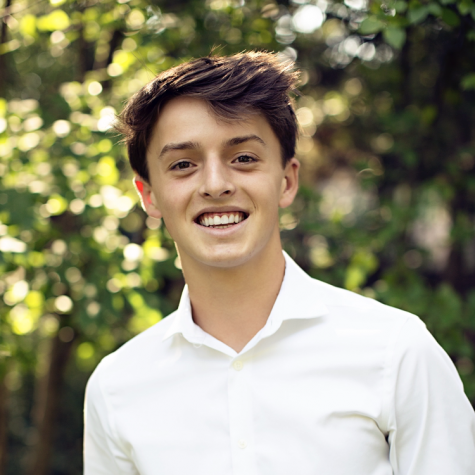 Conner Reagan, Sports Editor
Conner Reagan is a senior at Boulder High School and a new staff member of The Owl. He is interested in a number of journalistic topics ranging from local and national sports to contemporary social and political issues. This year, Conner is eager to learn more about his peers and the Boulder High community while also working to improve his writing. Outside of school, Conner is a member of the Boulder High basketball team and one of four returning varsity players. When he is not on the court, you can find him hitting the slopes on a powder day or enjoying quality time with his friends. Conner has a golden retriever named Nala and is the youngest of four kids, all of whom attended Boulder High...