Seeking Soccer Solace?
Are you looking for something to fill your weekend hours safely during COVID-19? Well then, watching professional soccer may be a great idea for you. If you are just starting to watch soccer, the best place to start is the top five European leagues: the Premier League, which is located in the UK, La Liga in Spain, Serie A in Italy, the Bundesliga in Germany and Ligue Un in France. 
The Premier League, arguably the most elite league in the world, has recently resumed play after the breakout of COVID-19. Sadly, all games are behind closed doors to limit the spread of the virus. This doesn't stop us from watching TV though. Through the TV, broadcasters are pumping in fake crowd noise, recorded from earlier games and even the video game FIFA 20, in order to create a sense of normalcy for fans when watching games. In the Premier League, you will find teams like Liverpool, who were last season's champions. You may have heard the names Virgil Van Dijk, Sadio Mane and Mohamed Salah, who were the star players last season that carried the team to victory. Manchester City is next, the former monsters of the league. Fans thought that they were going to win last season and the previous one, but Man City have not been living up to expectations. Then there is Chelsea, who have signed seven new players over the last few months. People have high hopes for Chelsea this season, who seem to just now be getting into their winning groove. Also, there is Manchester United, who recently took a huge loss by conceding six goals to Tottenham Hotspur. United broke the record for most penalty kicks last season, converting a whopping 14. There are 16 other teams in the Premier League, all competing for the top spots. The top four teams from each league are selected to compete in a tournament called the Champions League, facing top tier teams from around Europe. Fifth through seventh place qualify for the Europa League, a less competitive tournament. With these top spots come benefits, including increased chances to sign better players, because everyone wants to play in the Champions League. All 20 teams are worthy of finishing in the top four of the table (except West Bromwich Albion and Fulham Football Club—teams that just recently came up from the second division and aren't all that great.)
Next up on the watchlist is La Liga. The top Spanish league is home to some of the world's most well-renowned players like Lionel Messi, a star for FC Barcelona. Messi broke headlines in the past month when stating that he no longer wanted to be at FC Barcelona, the club in which he grew up to become a soccer legend. In addition, there is Real Madrid, champions of La Liga last season. Their team is made up of incredible talent and was the home of Cristiano Ronaldo (before his move to Juventus in Italy two years ago,) one of the best players of all time. Ask any soccer fan if Ronaldo or Messi is better and they could go on for hours. You don't want to even get them started. 
We move on to the Serie A, the Italian league, home to teams such as Juventus, who dominate the league, and Cristiano Ronaldo's current home. The league also includes Lazio FC, who held the domestic league record for 79 goals only last season, shocking fans around the world. If you are looking for an exciting, goal-scoring, end-to-end game of soccer, Serie A is definitely the place to go. 
Next up is the German Bundesliga, home to Champions League winners Bayern Munich. Their incredible goalscorer, Robert Lewandowski, scored 40 goals last season, marking the fifth consecutive year that he has scored 40+ goals in a single season. If you ask teammate Thomas Müller what he thinks of him, he will call him "Robert LewanGOALski." That definitely got a big laugh from the crowd (it didn't.) Also contending for the number one position is Borussia Dortmund, home to many young and old talents, such as right-midfielder Jadon Sancho and center attacking midfielder Marco Reus. The Bundesliga was the first league to come back after lockdown, and millions of fans across the world tuned in to watch.
Lastly, we have Ligue Un, located in France. Paris Saint-Germain (PSG) is the main title contender this season and have been for the past few seasons. PSG is home to well-known players like Neymar Jr. and wonder kid Kylian Mbappe. Ligue Un started their return behind closed doors, but now are allowing a maximum of 5,000 fans per match. This may seem like a lot, but in fact it's not many compared to the tens of thousands of seats available in each team's stadium.   
These may be weird times, but by following the return of soccer, lots of stressful thoughts can be whisked away for 90 minutes. If you are just getting into watching and playing soccer, the best thing to fill your weekends is watching some games from the top five leagues. So grab a jersey and some friends, sit back and watch to your heart's content.
Leave a Comment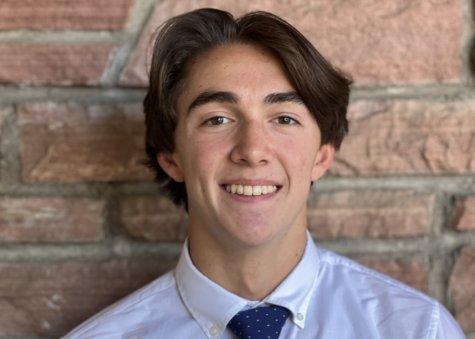 Calvin Boykoff, Sports Editor
Calvin Boykoff is a senior at Boulder High, entering his third year as a member of The Owl. This year, however, Calvin is entering into a leadership position and has taken upthe role of sports editor. Aside from writing and editing The Owl, Calvin enjoys video production and editing, which he sees as a career path he would like to pursue. He sees his future outside of the United States and is looking toward university in the United Kingdom or the Netherlands. In addition to his interest in media and video work, Calvin is a diehard soccer fan, playing for the varsity team this fall and supporting Chelsea Football Club. After every game or practice, Calvin loves to chow down on just about any food...