The White House: Not Just a House
This past Monday, President Trump returned to the White House from a three-day stay at Walter Reed Military Medical Center after being diagnosed with COVID-19. He stood atop the South Portico steps, removed his mask, waved a bit, then turned and entered his home—all without his germ shield. At first glance, one may think, "yeah, I don't wear masks in my own home, so it makes sense that Trump wouldn't." However, the White House is much larger and affects many more people than your typical three-bedroom, four-bath abode. 
The historical residence serves as the workplace to about 400 employees and clocks in at almost 60,000 square feet, containing much more than just the president, his family, and their living spaces. While still technically a residence, think of all the other things that the White House could hold. 60,000 square feet is a little bit hard to picture, but this list will help to really get an idea of the great size of Trump's home. 
Things that could fit in the White House
Next time you enjoy your morning joe, imagine doing so while looking out at the Rose Garden and clinking tacky souvenir cups with Melania! Now picture your favorite coffee location times 34. There's no more need to wait in line for your Venti Pink Drink—you can just run up the stairs to another store. Maybe if you're lucky, one of Trump's advisors will be manning the register! 
An Entire Football Field
With COVID-19 running rampant during the football season, the NFL might need some extra room to practice. Luckily for them, the White House has more than enough room to host a game! 
Coloradans can relax knowing that should their home disappear; the White House has more than enough room to take them in! Why, 28 homes could be a small town—let alone just one residence! Maybe we should all move into the White House.
625 10-Yard Dumpsters
One may ask why you would ever need so many huge dumpsters. Maybe to hold all of the masks Trump refuses to wear? 
1,423 King Sized Beds
You're supposed to change your mattress once every 7 years. With this many mattresses, you would have to live 203 years to use all of them. The longest someone has ever actually lived was 122.  
35 NBA/NCCA Basketball Courts
Lastly, with the NBA playoffs wrapping up, what could be a more timely measurement unit than basketball courts? Yes, my friends, with the White House's square footage, LeBron James, could dribble down 35 whole courts.  
No matter your stance on Trump, we can all agree that the rules that apply to us in our homes shouldn't be the same rules that apply to the White House. Please keep yourself and those around you safe by wearing your mask.
Leave a Comment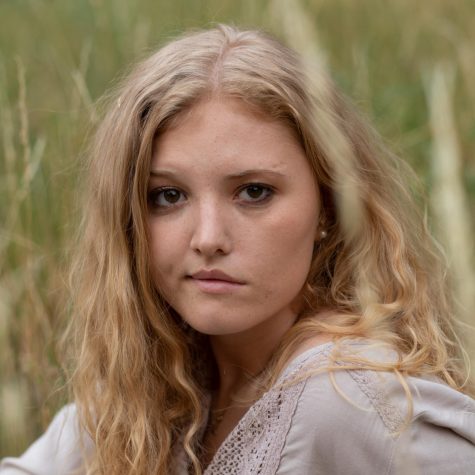 Isabel Oliver, Features Editor
Isabel Oliver is a senior at Boulder High this year. Although new to The Owl, she has always loved writing and literary arts. Isabel grew up with an Editor in Chief for a mother and has always been fascinated by the inner workings of journalism. Isabel joined The Owl to improve her journalistic writing and to report on current events that she's passionate about. Outside of The Owl, you can find Isabel acting with Troupe 60, singing in the choir, reading a good book, watching copious amounts of Netflix, or jamming with her band. After graduating from Boulder, she hopes to go to college and become either a therapist or a social worker - although she's leaning towards liberal arts, so that's...