What I Don't Miss About Going to Concerts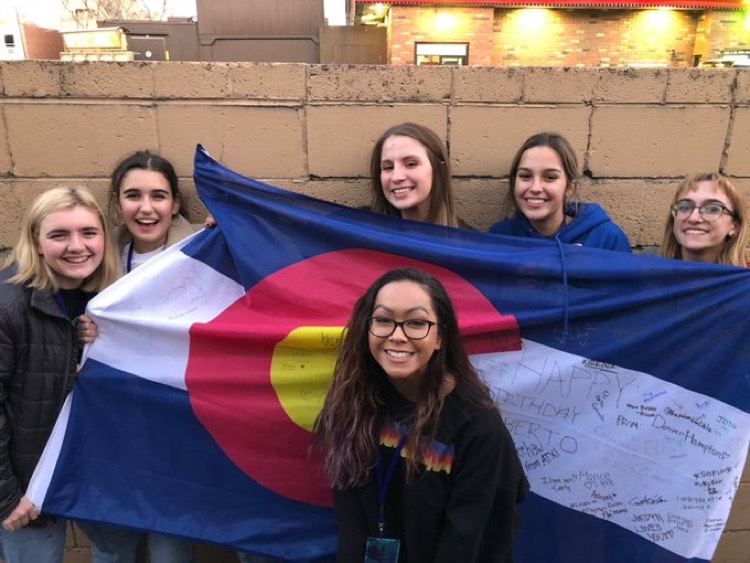 As Covid-19 has put a significant halt on each of our lives, we can take time to reflect on what we used to do pre-pandemic. Reminiscing about going to school, dances, parties and more, I began to realize that one of my favorite activities was perhaps not as enjoyable as I remembered: going to concerts. While I scrolled through old concert clips on my phone, it dawned on me how disgusting, dangerous and uncomfortable attending shows can be. With a pandemic-controlled mindset, here is a list of three arguments–supplied with personal anecdotes–as to why I kind of don't miss attending concerts:
---
The Potential of Injury
In a small, crowded area with unrestrained music-lovers, the potential for injury is very high. After attending concerts, one may leave with a bruise or two, depending on the rowdiness of the crowd; however, one on occasion, I almost had to be driven to the hospital at midnight. 
On the evening of Oct. 5, 2019, my friend Ella Myers and I were speeding down the highway–an opportunity for danger in itself–to make it to the Gothic Theatre in Denver by 7:30 p.m. to see Clairo, an indie-pop singer. Upon arriving at the long line that stretched along the block, we saw dozens of teens huddled together around a seemingly normal man. After getting a closer look, Ella nudged me and whispered, "Hey–I think that's Mac Demarco!"
I was immediately doubtful–what would the thirty-year-old indie artist be doing at a smaller show in Denver? "Definitely not, Ella. I can name like seven white dudes that look exactly like him," I said. We took our spots in line and entered early to meet Clairo. Thrilled about coming face-to-face with one of our favorite artists and obtaining a spot in the front row, we were confident that nothing could go wrong.
It was a beautiful show, and the community created by the audience was impeccable. As the show came to a close, Clairo announced that she was bringing out a "special guest." Mac Demarco, who had apparently performed a show at Red Rocks Amphitheater the night before, stepped out on stage. As my friend excitedly shouted about proving me wrong, disaster struck; the adult, male artist decided a group of teenage girls was a decent target to "stage-dive" on. Upon seeing him leap off the stage, my first instinct was to duck–this resulted in him landing directly on the back of my neck, knocking my friend Ella and me to the ground. As Demarco was washed away by a collection of tiny hands, I became dizzy. I was escorted by my friend to a nearby Wendy's for sustenance, where Ella determined I should be taken to the hospital. I denied her request, not wanting to cause an issue, then drove home to go to sleep. The week after I had terrible migraines and could barely read without seeing spins for a week–so thanks for that, Mac.
Having an Unfortunate Spot in the Venue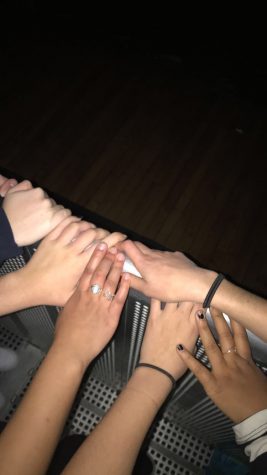 When seeing a show, it is crucial to get as close to the stage as possible. This can cause bickering and at times physical conflict with other audience members. My friends and I are quite ruthless when it comes to obtaining the best spots in the venue–preferably nudged right behind the barricade that blocks the audience from the stage. Our greatest enemies are those who push through the crowd, claiming they need to "meet their friend," which is obviously never true. We will fight for our rightful spaces, never holding back. 
In November of 2018, a collection of my friends stood outside of the Paramount Theater in Denver for six hours in order to claim the ever sought-after "barricade spot" to experience the full sound and performance of hip-hop collective BROCKHAMPTON. It was 30 degrees outside and snow trickled down onto our heads. By the time we finally made it into the venue, our makeup was faded and our cute outfits were covered by bundles of coats and blankets, but we finally got our spot. I'm not sure why I always assume nothing will go wrong once I enter the theatre because concerts are a breeding ground for conflict. Unaware that we chose spots directly in front of the fog machine, we slowly began to lose our sight. As the fog started to spurt out of the machine at an alarming rate, we were forced to crouch under the barricade to gasp for fresh air. Our vision and oxygen were seriously compromised and the concert wasn't even that good.
The Terribly Unbearable Heat and Sweat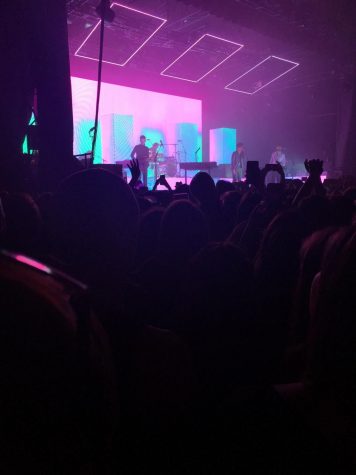 One's "personal bubble" is never respected in general admission and floor seating at a concert. In a closed, indoor theater, hundreds– even thousands–of dancing specimens are the perfect recipe for a painfully musty environment. Heat spreads and sweat is often swapped with whichever twenty-five-year-old man's bare skin is rubbing uncomfortably close to you. Before attending an indoor concert, one must be sufficiently hydrated and fed. If not, the potential for fainting can be very high. My friend Reese learned this lesson the hard way.
In 2017, at the ages of fourteen and fifteen, my friend and I went to see our favorite band, The 1975, live at the Paramount Theater. This venue is commonly known for mass amounts of concert-goers who pass out during shows. Unaware of this, my friend Reese had nothing but a medium McDonald's french fries and a Diet Coke the entire day. The 1975 toured with two openers, making the audience wait over two hours in the venue before getting to see the headliner. During the first act, people were dropping like flies. My friends and I just giggled, thinking that they were just drunk idiots. Minutes after the second act began, I felt my friend Reese start to lean on my shoulder. Originally, I thought she was just being sweet. After a few seconds, she dropped to the dirty venue floor. I had no idea what to do–I was only fourteen! I called for one of the security guards around the perimeter and they carried her away. She was fine–obviously–but we lost really good spots, and I'm still mad at her for that.
---
In conclusion, concerts aren't that safe, but that doesn't mean that they're a waste of time or money. Actually, maybe it does, but what do I know? I met two of my best friends–Ella Myers and Iman Moaddeli–at a concert when I was fifteen. At almost eighteen, they're still two of my closest friends, and I'm so grateful to have gone to that concert. My love for music has only been amplified through my attendance of shows and my stupid, annoying concert conflicts have only helped me grown as a person. I love to hate concerts, but I also hate how much I love them.