Boulder High Football
Though CHSSA approves the fall football season, Boulder High decides to wait until spring
On September 26, the Colorado High School Athletic Association, more commonly known as CHSAA, Board of Directors voted 12-3 to provide high school football teams with the option to play their season in the fall. Originally, the 2020 football season had been pushed to the spring due to concerns on how schools would manage COVID-19. But after review, the board decided to leave it up to the individual schools' discretion on whether to play in the fall or the spring. Boulder High football has decided to forego the fall season and play in the spring after significant consideration. 
At first glance, many were skeptical of this choice, wondering why BHS football would wait until the spring, but a variety of important factors played into the team's decision. Boulder High Principal James Hill, Athletic Director Eddie Harnett and Head Coach Ryan Bishop all met to discuss the issue and proceed. Originally, Boulder had wanted to play in the fall. Still, most schools in their league– the 5A Metro 1 (includes Mountain Range, Northglenn, Fort Collins, Adams City and Westminster)– decided that they would play in the spring. This put the Panthers in a tough spot. If they chose to play in the fall, they would not be playing against teams in their league and would have little control over who their opponents would be.
Head Coach Bishop was concerned about the impact of not playing schools in their league if Boulder played in fall. "My feeling is that we would have been paired up in the Jeffco League," he said. "Out of six teams in that league three were in the top four in the state last year…and as hard as we're working and as much as we've done to improve the program, we're just not ready. Five years from now? Yeah. But right now we're just not ready for that level." 
Coach Bishop also noted that he anticipated some backlash from the decision, but felt that his choice was in the team's best interest. "It had its ripple effects, I had two coaches that didn't agree with the decision and have since stepped away," he said. "I knew that if Boulder South [Fairview] was going [this fall] and we weren't, there were going to be a lot of questions I was going to have to answer, but at the end of the day, I was willing to answer those questions because I did what was best for our program." 
Senior wide receiver and safety, Luke Werner, was, at first, apprehensive about the decision to play in the spring. "I was pretty surprised, kind of shocked that we wouldn't take the opportunity to play," he said.  Despite his initial reaction, Luke has since come to terms with the decision, saying, "I've accepted it, I feel like we just want to get ready to play in the spring now because that's what's happening and there's no reason to get hung up on it." He added, "I think in the long run it will help us out more to have this extra time and we'll probably have more success in the spring anyway."
Despite all the controversy surrounding Boulder's decision not to play football this fall, the Panthers are excited and enthusiastic about their season this spring and are bound for a successful year. Coach Bishop detailed, "We've got great senior leadership, we've got a breadth of talent and we'll be able to compete in every game we play in. We control our own destiny to see how many games we get to play… we're setting the bar pretty high for ourselves."
Leave a Comment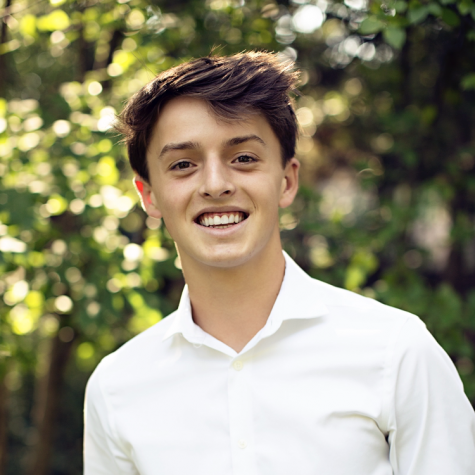 Conner Reagan, Sports Editor
Conner Reagan is a senior at Boulder High School and a new staff member of The Owl. He is interested in a number of journalistic topics ranging from local and national sports to contemporary social and political issues. This year, Conner is eager to learn more about his peers and the Boulder High community while also working to improve his writing. Outside of school, Conner is a member of the Boulder High basketball team and one of four returning varsity players. When he is not on the court, you can find him hitting the slopes on a powder day or enjoying quality time with his friends. Conner has a golden retriever named Nala and is the youngest of four kids, all of whom attended Boulder High...