Experimental Music's Surge in Popularity
Analyzing the appeal of experimental pop artists
Certain experimental artists (100 gecs, SOPHIE, Charli XCX and many more) are on the brink of breaking into mainstream media. What caused the sudden surge in popularity of this genre? What can we expect to see in the future?
This widespread genre can include many stylistic elements, including chopped sounds, autotuned or altered vocals and complex beats. A collective that played a large role in introducing this trend is a group called Death Grips–an experimental hip-hop trio based in Sacramento. In 2010, Death Grips adopted an aggressive, electronic sound that is definitely an acquired taste. The group rejected the usual sound of hip-hop, giving their tracks a punk-rock, electronic twist. They became an influential blueprint for upcoming hip-hop artists creatives such as JPEGMAFIA, BROCKHAMPTON and Injury Reserve, who utilize similar elements. These stylistic trends can also be observed in experimental pop artists such as 100 gecs, Charli XCX and SOPHIE.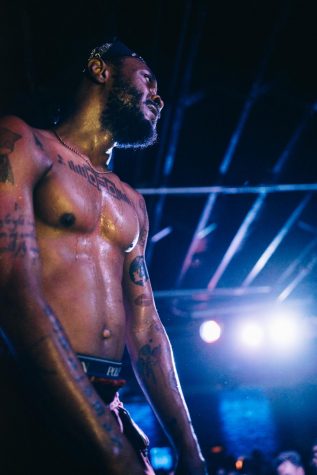 The surge in popularity of these artists can be tied to their social media presence. 100 gecs–an experimental, electronic collective–gained a large fanbase after achieving popularity from tracks becoming viral on the app TikTok. TikTok, a popular video-streaming platform, has amassed over 1.5 billion downloads around the world. As songs such as "money machine" and "ringtone" gained popularity among users of the app, 100 gecs obtained 11.7 million streams in July of 2020; the duo even placed nineteenth on Rolling Stone's "50 Best Albums of 2019." As well as defining a social media presence, experimental artists gain popularity through rawness and relatability. Many experimental creatives are public about their LGBTQ+ identity. SOPHIE, an electronic artist in this genre, revealed her identity as a transgender woman to the media. Her openness about her gender identity has made her an influential figure for LGBTQ+ music lovers, resulting in her increased popularity in mainstream media. Other transgender experimental creatives include Laura Les, Kim Petras and Ayesha Erotica. 
Mainstream companies have also promoted experimental collectives, thus generating more attention to the genre. Many experimental pop artists are featured in a popular Spotify playlist titled "HYPERPOP." Spotify–with around 286 million users–curated this playlist and has heavily promoted it to its younger listeners. This playlist currently has around six hours worth of experimental pop music and has accumulated over 113,000 followers. Additionally, as previously mentioned, artists within the genre have been featured in popular magazines and newspapers such as GQ, The New York Times and PAPER. 
Experimental music is forever changing and transforming. Is this genre just another temporary fad, or will it continue to alter what we become exposed to in mainstream music? No one can be positive–especially considering how quickly social media trends burnout nowadays. However, one thing is for sure: experimental music has made its mark on society, and can only expand from here.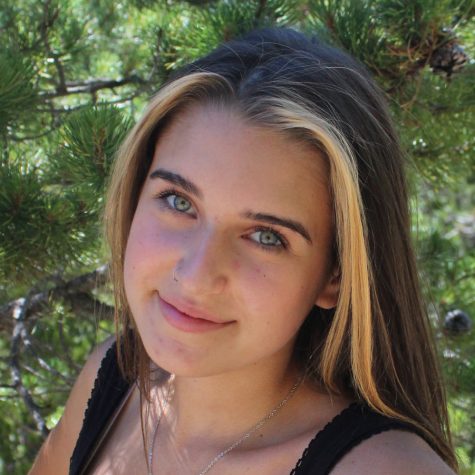 Stella Hofferman, Arts & Entertainment Editor
Stella Hofferman is a senior at Boulder High. She has always enjoyed writing from a young age and is planning on majoring in Journalism at university. As a Sagittarius–who are known to speak their mind–Stella is not afraid to express her opinions to a large audience. When Stella is not writing, she can be found rummaging through a thrift store or analyzing a horror film. She enjoys fashion, cinema, astrology, and irritating her peers with her loud and annoying sense of humor. By joining The Owl, Stella hopes to share her love of the arts and carry on the legacy of world-renowned writers such as former Boulder High student Alexis Herrington. Stella is known to be a proud green grape supremacist,...