Five Things to do This Fall
Instead of attending your typical Halloween bash this year, consider these fun and socially-distanced fall activities! 
---
#1:
Bake some pumpkin treats! 
Fall inspires so many incredible baking opportunities and pumpkin is at the top of the food chain when it comes to versatility. There are a lot of great options spanning from cakes, cookies, breads and more, but here are my top picks:
Pumpkin cupcakes are to die for. This recipe is everything you need for a festive fall treat. It's gluten and dairy-free, but you'd never know. My secret tip for this one is to make your own pumpkin puree from roasting a pie pumpkin and exchange the recipe's topping for a much unhealthier one: cream cheese frosting. The recipe makes a dozen cupcakes,  so enjoy with your family; I promise they will not disappoint.
If you're looking for a vegan option this is for you: vegan pumpkin bread. This was recommended to me by a friend and I feel a moral obligation to pass it on. It is perfection in terms of fall baking and is great for snacking in-between online classes.
Bagel making is a hobby I never thought I would get into until quarantine hit. The splendid rings of carbs are glorious in any flavor but pumpkin spice is by far the most exciting. These pumpkin bagels are ambitious and for the more advanced bakers out there but they are worth every ounce of effort. 
#2:
Picnic
This idea can be as labor-intensive or as casual as you'd like. I personally would go for a festive blanket, baked goods, pumpkins for carving and a good Halloween playlist. This could work for a fun family event, hanging out with a friend or even a date idea, but make sure to social-distance and keep the numbers very low! As far as the picnic planning goes, get creative with it.
#3:
"Cozzify"
If you're into the spooky and scary, go for that vibe. If you're like me and prefer the calm, cozy side of fall, here are some options to up your autumn ambiance game:
Get many, many candles. Order yourself some nice ones of any fall scent to use as decoration and to prompt relaxation around your house. Apple cider and pumpkin spice are two of my favorite varieties but you really can't go wrong.
DIY some decor. Whatever you have laying around, I guarantee you somebody has made something out of it and posted it online, so go searching. Fairy lights and leaf-inspired art are always a backup option if you can't find anything you like. 
Get out the blankets. Blankets arouse comfort no matter the weather but now that it's fall, find every single one you have and fill any open space with them. A good tactic is to keep one in each area of your house so you never get cold.
#4:
Movie Night
Pick a scary—or not so scary—movie and snuggle up with all the blankets you've found and strategically placed as well as all the treats you've baked. Boom Chicka Pop Pumpkin Spice Popcorn is a recommended addition to this idea, as is apple cider. If you want to make more of an event out of it, make a pillow bed on the floor, build a fort and string up some fairy lights. 
#5:
Donate
Many people can really use your help this fall and there's a lot you can do. Search for food drives around Thanksgiving or give to a local shelter and donate your clothes, especially now that the weather is getting colder. The holidays will be here before you know it and I guarantee that while they are fun, no picnics or candles will make you feel as good as helping others will.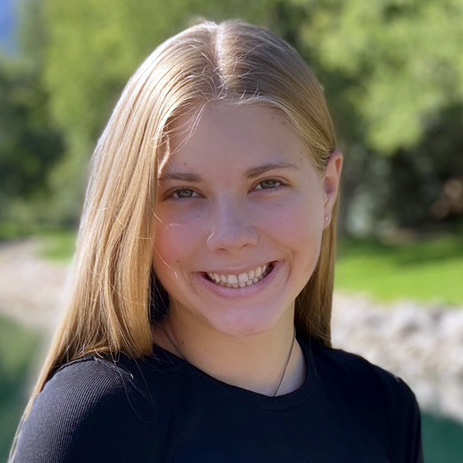 Halie Leland, News Editor
Halie Leland is a sophomore and a first-year member of The Owl staff. Though she adores sports as an avid skier, volleyball player, and black belt in karate, she has always had a love for writing. By joining The Owl Halie hopes to develop her writing skills further and explore journalism. Her main topics of interest include opinion, news, and feature stories. Although she now enjoys hiking and kombucha, Halie is not a Boulder native. Having grown up in New Mexico gives her an outsider's perspective on this quirky place we live in, as well as an addiction to green chile. When she's not working out, serving up aces, or teaching little martial artists, you can find Halie out in nature, reading...