Diversify Our Narrative Takes a Stand in BVSD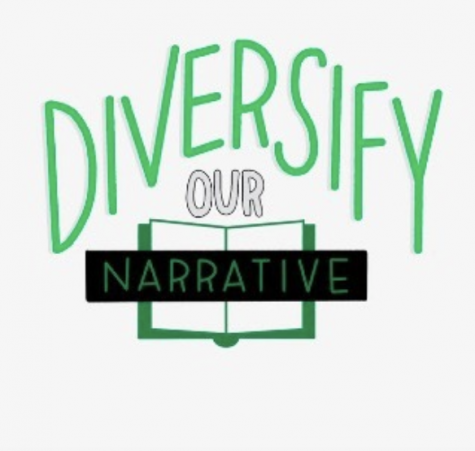 Diversify Our Narrative (DON) is an initiative founded by two Stanford students with the mission to "educate America's youth on the very real, systemic injustices that exist in our society—and more importantly, how they can help remedy them by being actively anti-racist" by demanding that diverse and anti-racist texts be integrated into English and Literature classes.  The Black Lives Matter movement has highlighted systemic injustices not only within our society but also in our school systems and the uncapitalized resource of literature by and about people of color. With over 60,000 signatures and 4,000 organizers across the nation, DON's student-led effort has reached Boulder Valley School District, and it's demanding action. 
In the BVSD Board meeting on Sept. 8, 2020, DON was represented by students and teachers alike as they spoke out about injustices within the school district, the lack of diversity within the curriculum and the need to provide teachers with the materials to expand the narrative. Senior Nikki Smith outlined that their primary goal within the school district is "the mandatory inclusion of at least one book by a person of color and about people of color in every high school English or language arts class." Senior Qing Qing He described DON as an "initiative battling against racism at its core." Moreover, she expressed that the "majority of school curriculums have us walk in a White man's shoes." The DON advocates see this anti-racist and inclusive dialogue on race and identity as a necessity within the predominantly White community of Boulder Valley. 
Aspen Creek K-8 humanities teacher Chris Hespe spoke in support of Diversify Our Narrative and was proud to work in a district that gave a voice to its members. He stated, "I've always seen BVSD as a leader in social justice reform education and I believe our students will find a partner in this initiative right away." Hespe continued, "resources and curriculum available to teachers too often falls into this category [of an incomplete narrative] and dangerously paints a narrative that often only our White students see themselves positively reflected in." Following the speakers, the board members commented and unanimously expressed support for the effort to incorporate DON's mission into BVSD.
I spoke with the co-founders of DON, Jasmine Nguyen and Katelin Zhou, about what inspired them to start Diversify Our Narrative and why literature was their first demand and building block. They began in the wake of Black Lives Matter and were talking about how they could make a long-term institutionalized change. "We thought there's a drastically underutilized tool that is our school system. Our school system is utilized to teach us what is important but we never learned how to be anti-racist, we never learned about race." They felt that the traditional books we read in school constructed a one dimensional and damaged narrative perspective. "In order to complete the narrative and really diversify it, to show an accurate depiction of BIPOC (Black, Indigenous and people of color) experiences, we definitely have to read text by authors of color who actually have lived and gone through these experiences, and also provide that perspective in a more updated manner because the issues of race have constantly been evolving in this country." Jasmine and Katelin have used social media as a powerful tool to promote Diversify Our Narrative and recruit organizers. "It has been really exciting to see how fast it was able to expand and how many people were actually passionate about the cause."
The New York Times 1619 Project is a Pulitzer Prize-winning initiative that aims to "reframe the country's history by placing the consequences of slavery and the contributions of black Americans at the very center of our national narrative." In light of the recent controversy in which California attempted to incorporate a 1619-based curriculum into schools and President Trump threatened to defund them, it will be fascinating to see how the government reacts to Diversify Our Narrative's newfound support across the country. It will also be monumental to see whether BVSD gets behind the movement and commits to a significant change in its curriculum.
If you are interested in supporting the effort and diversifying our narrative, the petition can be found at #DiversifyOurNarrative along with resources including a recommended reading list and action guides. If you are inspired to join DON's BVSD chapter, DM them on Instagram @diversifyournarrative_bvsd.