The Ressurection of Jennifer's Body
From Box Office Bust to Feminist Cult Classic
Jennifer's Body is a thrilling film directed by Karyn Kusama and written by Diablo Cody. It follows two teenage girls–Needy (Amanda Seyfried) and Jennifer (Megan Fox)–through a tale of friendship, romance, and demonic possession. After surviving a disastrous fire at a local bar, Jennifer, once a popular cheerleader, returns as a flesh-eating demon; she leaves a path of destruction across her small, rural town as she feasts on teenage boys to sustain herself. Needy, a dorky, "sidekick" type, becomes aware of the possession and attempts to stop the chaos and bring back her best friend. With a 16 million dollar budget, the film had a disappointing performance in the box office, only amassing 2.8 million its opening night. As well as this, Jennifer's Body was received very poorly from critics, resulting in a Rotten Tomatoes score of only 43%. How did such a promising, woman-led film do so poorly? The answer doesn't fall in the movie itself, but the studio surrounding it. 
In a patriarchal, capitalist society, many industries strive for two things: profit and male approval. These two factors often come hand-in-hand, drastically affecting advertising and marketing. This trend is frequently demonstrated in the film industry, especially burdening the works of female directors and screenwriters; under the control of greedy misogynists, a woman's vision can be completely altered to amass greater profit. This is exactly what occurred behind the scenes of Jennifer's Body. Karyn Kusama created a film with the ideology that it would be by girls and for girls. However, the production team was interested in profiting off the success of Megan Fox, who at the time was seen as a sex icon. The studio slowly incorporated nude scenes of Fox, all of which can be seen in the movie's trailer. However, Kusama had concerns stating that if the movie was marketed to boys, they would "go to the theater expecting one thing and then seeing Megan Fox not really take off her clothes but rip a guy's intestines out and eat them." The director was right, as this marketing decision led to the downfall of the film. These events led to Kusama leaving the studio, attempting to move on from Jennifer's Body's failure.
As society becomes more progressive, our views on art can alter. In the case of Jennifer's Body, the popularity of the #MeToo movement brought the film back into the limelight. Fans of the film highlighted Jennifer's abduction scene as a parallel to rape culture. Jennifer can be seen trapped in the back of a van while her abductors transport her to where she is going to be sacrificed. Although this scene doesn't explicitly show or insinuate sexual assault, viewers can connect the scene's tone to one of an assault. As well as this, with feminism starting to reach mainstream media, film lovers pronounce Jennifer's Body a feminist horror classic. The normalization of female sexuality and a strong, feminine protagonist resonate with many themes of feminist media. As an open-minded Generation Z discovered the true meaning of the 2000's film, Jennifer's Body saw a surge in popularity and appreciation.
As we begin to see a change in past art pieces, one can only hypothesize what we will have a new perspective on next. The media has already begun to look down on cult classics such as Pulp Fiction and The Shining  for being painfully misogynistic behind the scenes. Your favorite movie today might be the media's next controversy tomorrow. The cheesy film that makes you cringe and giggle may be the next cult classic. What films may we see different ten years from now?
Leave a Comment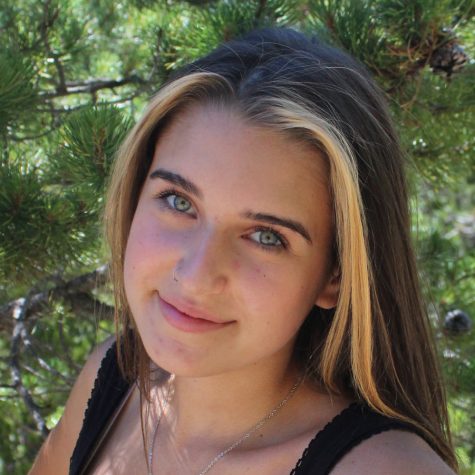 Stella Hofferman, Arts & Entertainment Editor
Stella Hofferman is a senior at Boulder High. She has always enjoyed writing from a young age and is planning on majoring in Journalism at university. As a Sagittarius–who are known to speak their mind–Stella is not afraid to express her opinions to a large audience. When Stella is not writing, she can be found rummaging through a thrift store or analyzing a horror film. She enjoys fashion, cinema, astrology, and irritating her peers with her loud and annoying sense of humor. By joining The Owl, Stella hopes to share her love of the arts and carry on the legacy of world-renowned writers such as former Boulder High student Alexis Herrington. Stella is known to be a proud green grape supremacist,...