Colorado Ski Resorts Announce Season Plans
Since the closure of resorts on March 14, 2020, ski bums across Colorado have been anxiously waiting for the slopes to reopen. In the past few weeks multiple ski areas, including Arapahoe Basin, Vail Resorts and Eldora, have announced their plans for the 2020-2021 season. Every area is implementing common COVID protocols and almost every resort in the state is offering a Pass Promise, which means that if mountains do not open this winter, purchased passes will become valid for the 2021-22 season. 
Vail Resorts—which includes Vail, Beaver Creek, Breckenridge and Crested Butte—announced their season plans in a letter from CEO Rob Kratz. They will be implementing a reservation system prioritizing pass holders in order to curb crowds and allow for proper distancing. Vail Resorts will not be selling day tickets until Dec. 8, 2020, when they must be purchased in advance and will be available on a first-come-first-serve basis. Kratz also said that they are committed to opening all base area and on-mountain restaurants by limiting customers and providing alternative options such as grab-and-go dining. Ski and ride lessons will continue but will require an additional health survey. 
Arapahoe Basin will be allowing season and day passes provided that reservations are made and passes are purchased prior to arriving on the mountain. COO Alan Henceroth also stated that "parking may be limited to manage peak visitation periods." A-Basin will not be loading lifts to full capacity, announcing that patrons will not be required to share a chair with a stranger. Many other ski areas, such as Eldora, will also be applying this new policy. With fewer people per chair, lift lines are expected to be longer, so Eldora has designed longer mazes leading up to the loading zone to allow for proper physical distancing.
Boulder's local mountain will also be increasing sanitation in all buildings, have signage across the mountain and will be conducting daily staff screenings. Additionally, Eldora will be implementing a new parking reservation system designed to reduce crowds on weekends. In an interview with Eldora's Director of Marking, Sam Bass, he says to "aim to visit Eldora during off-peak times, like weekday mornings or afternoons, when there will be plenty of parking and wide-open slopes." Bass also urges Boulder county skiers to "stay safe by skiing locally, right at your own mountain, which serves mostly local clientele."
With the government and ski areas recommending that people stay close to home, destination resorts like Aspen are suffering financially. The Aspen Times reported on Saturday, Sept. 12 that almost 50 positions at Aspen Skiing Co. have been eliminated for the coming winter. As Aspen is a destination resort and popular winter vacation spot, many of their clientele come from out of state. With air travel down 70 percent, this will significantly hurt their economic standing. CEO Mike Kaplan says they are still "planning on opening all four mountains and hotels, and operating our lifts, parking lots, restaurants, lessons and stores as scheduled beginning Nov. 26 with Aspen Mountain and Snowmass." 
Leave a Comment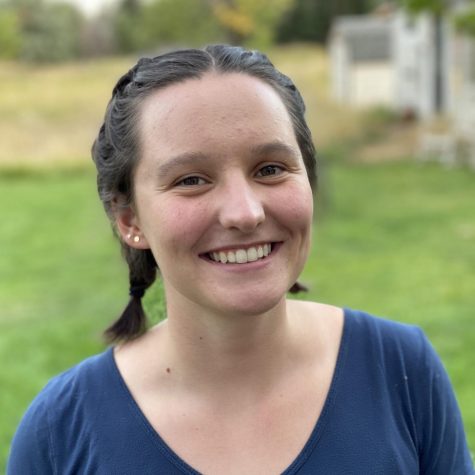 Ella Webber, Staff writer
Ella Webber is a senior at Boulder High and a new member of The Owl. She's excited to be a part of the paper and hopes to have the opportunity to share the stories of students who aren't always heard. She hopes to learn as much as possible about the world of journalism and to improve and expand her writing style. Ella is a rower and has been on the crew team for five years and when she's not out on the water she spends her time exploring the outdoors and all the natural wonders Colorado has to offer. She enjoys fishing and rock climbing with her friends and can be heard blasting ABBA at all hours of the day. One of Ella's heroes is the "The Queen of Disco" Donna Summer who overcame...