Who is "The Queen of Rap?"
Nicki Minaj has been considered a top female rapper for the past ten years and she knows it. Her most recent album is called Queen and in 2016, while featuring on Ariana Grande's song "Side to Side," she directly states, "I'm the queen of rap." But ever since "Bodak Yellow" was released, Nicki Minaj has had a prominent competitor in Cardi B. But why can't both women be on top? 
Men dominate the rap world. Out of the top 25 rappers of the 2010s compiled from a Billboard Magazine decade summary, only 2 are women. Minaj herself tweeted in 2017 that "In any field, women must work TWICE as hard to even get HALF the respect her male counterparts get," and rap is no different. While Minaj has held the "Queen of Rap" title for at least ten years, the King of Rap has jumped from Jay Z to Kendrick Lamar to Drake and back. Nevertheless, all of these men have had successful careers, existing and collaborating among one another. But Nicki Minaj has had to take a different path. To remain relevant, Minaj has had to fight to keep the title of Queen, usually only collaborating with men or pop divas. 
Minaj doesn't often give a platform to other female rappers, but that doesn't mean they aren't out there fighting for her title. You've probably heard of Meghan Thee Stallion, Lil Kim and Iggy Azalea, but Cardi B is her most notable competitor. Even though the two women have completely different personas and styles of music, they have been pitted against one another ever since Cardi B first rose to fame in 2017.
While this competition may have been initially made up by the media, the two women came to blows at the 2018 New York Fashion Week, leaving Cardi B shoeless and with a welt on her head. Despite the fact that Minaj seemed to be the winner in that brawl, Cardi B is the artist that currently has a track at number two on Billboard's Top 100. And she did this by pairing with another female rapper—Meghan Thee Stallion. 
So does Nicki Minaj still hold the top spot of "Queen of Rap," or is Cardi B swooping in to steal the throne? No matter who's on top, what matters most is that women are finally getting the spot they deserve in rap. 
View Comments (13)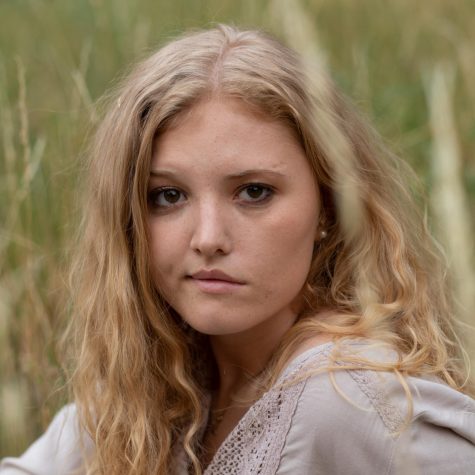 Isabel Oliver, Features Editor
Isabel Oliver is a senior at Boulder High this year. Although new to The Owl, she has always loved writing and literary arts. Isabel grew up with an Editor in Chief for a mother and has always been fascinated by the inner workings of journalism. Isabel joined The Owl to improve her journalistic writing and to report on current events that she's passionate about. Outside of The Owl, you can find Isabel acting with Troupe 60, singing in the choir, reading a good book, watching copious amounts of Netflix, or jamming with her band. After graduating from Boulder, she hopes to go to college and become either a therapist or a social worker - although she's leaning towards liberal arts, so that's...