National History Day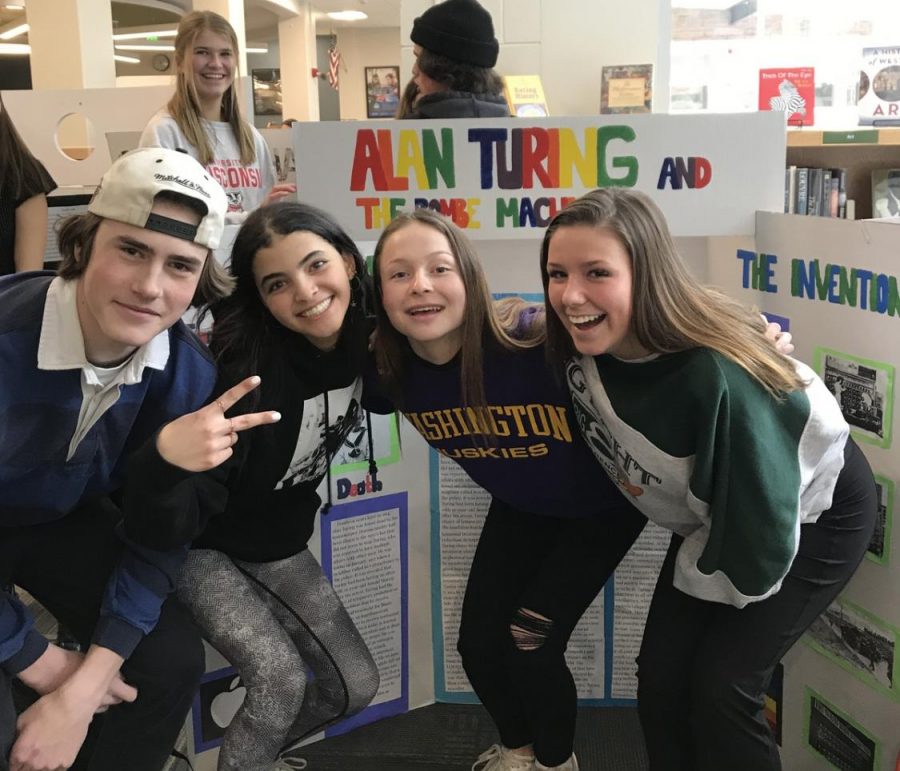 Feb. 2nd marked the day of the annual National History Day. Many freshmen, sophomores and juniors, who are currently in a required Social Studies class at Boulder High, participated in this 'competition.' The theme this year was 'breaking barriers' and students were able to pick their topics. They were also allowed to choose the way that they presented their project between an exhibit, website, documentary, paper and performance. Many of these students have been working towards these projects since the first semester and some finished their project late Sunday night; however, everyone was able to pull through and create very well-thought-out projects.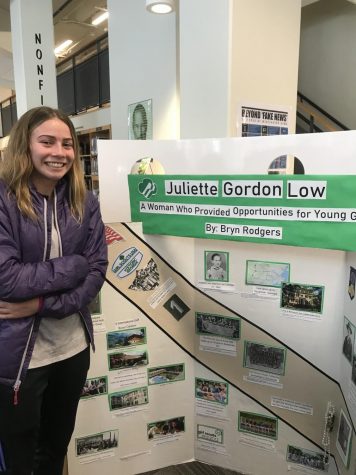 I wondered if students who participated in National History Day liked having the freedom to choose their topics. Sophomore Bryn Rodgers says, "Yes, and it was more fun as well because we were more passionate about our topics." She also believed that  "you can be more creative with your project. Our teacher gave us some ideas, but we came up with most of them. We also felt more motivated because we enjoyed learning our topic. I also thought it was fun to get to present to people who are not in my class." Sophomores Maya Ketterhagen, Natalie Hill, Erika Johnson and Andres Persson "spoke to someone who has participated in National History Day in the past and they didn't get to choose their topic, so we felt fortunate. We learned more about our topic because we are interested." They also felt "that our topic is something our teacher wouldn't teach us about," which made them more excited to learn about their topic, which was Alan Turning. A big part of National History Day is the presentation portion. Teachers from Boulder High and National History Day volunteers walk around and ask questions to all the students about their topics and presentations.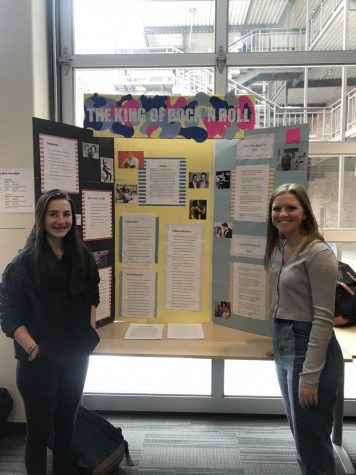 Many of the students were nervous for the judges to walk around and ask questions, but Lael Burgess, junior, said, "they asked a lot of questions, but they were nice," which made the process easier and more enjoyable. Overall, Burgess felt her experience was "definitely cool and interesting," and she learned a lot. Some students didn't feel that they had time to practice presenting with their group mates because they were finishing their projects over the weekend before National History Day. Students Leo Servetar and Enzo Nackowiz decided to go a different and more creative route with their project. "We performed a slam poem," Servetar explained, "about gay history. We think it went well and there were only two other groups who also did performances. It had some bad words in it, however, we think we did pretty well." Luckily, many of these student's experiences with National History Day seem to be positive, and they enjoyed their freedom to come up with and research their topic. "It was nice to be more creative than just write a paper," Sophomore Petra Rutherford explained with her partner Soren Aamot. Hopefully, if you are an underclassman, you will be able to participate in next year's National History Day Project and put your own twist on it.