Student Spotlight: Emilia Culberson
I recently sat down with Emilia Culberson, one of the current captains of the Boulder High Swim Team, to learn more about her interest in swimming and hopes for the future. 
Culberson is currently a senior and is a captain of the swim team, a role that she shares with fellow seniors Ella Johnson and Olivia Normandeau. She says that being a captain is "really fun" and that she enjoys the parts of the job that are "behind the scenes, such as designing the sweatshirts for the team." She also really enjoys being a leader on the team. 
Culberson is certainly qualified to be a captain of the swim team. She's been swimming for around twelve years, starting on a summer swim team when she was six. She tried many other sports such as skiing, basketball and soccer, but stayed with swimming because she "got good at it." 
Culberson is currently ranked 18th in the state of Colorado for female swimmers.
She primarily focuses on freestyle, with her best events being 200 and 100 yard free. For those uneducated in the language of swimming, a lap in standard American pools is 25 yards. Thus, a 100 is four laps across the pool, and a 200 is eight laps across the pool. Competing in events like these and against other talented swimmers is one of Culberson's "favorite things about swimming." Swimming itself is an individual sport, which can easily foster competitiveness and drive individuals to push themselves far in order to get personal bests and win races.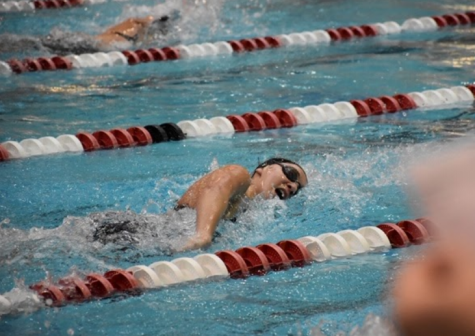 Still, even though swimming is an individual sport, Culberson says that one of her favorite parts of swimming for the Boulder High Girls Swim Team is the "team atmosphere," saying that it's "unlike any team she's swam for before." Culberson, who currently swims for both club and for Boulder High, says that club swimming is much more individual-based, which lessens overall team unity. She notes how BHS Girls Swim has more team spirit than her club team, Elevation Athletics. 
Speaking of spirit, be sure to come and support the Girl's Swim Team! Some upcoming meets include a meet against Fairview (January 21st, 4 p.m at South Boulder Rec Center) and a meet against Loveland (January 28th, 4 p.m at Mountain View) We hope to see you there!