Monet in Denver
Looking at these paintings, you feel nature around you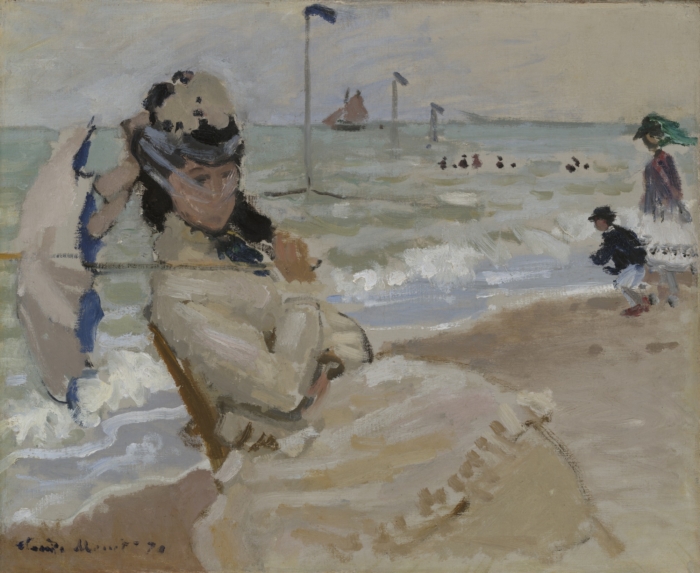 This year the Denver Art Museum was blessed with the opportunity to host a one of a kind Monet exhibit. "Claude Monet: The Truth of Nature" features 120 paintings from 65 cities across five continents. Donated from private collections and museums around the world, this is a truly stunning compilation of work and an unparalleled event. The experience is both mesmerizing and educational, as the audio explanation gives deep insight into his life at the time and offers opinions by art critics and curators. The pieces are arranged chronologically and show his travels around the world to pursue his passion. The experience feels deeply personal to Monet, allowing you to track as his infatuation with nature matures through his later work. 
Oscar-Claude Monet was born Nov. 4, 1840, in Paris. As a teenager, Monet used his natural artistic talent to draw caricatures on the beach to make a living. It wasn't until Eugene Boudin took young Monet under his wing that Monet's life and journey as an impressionist began. He spent his life traveling the world in search of new subjects in nature and ultimately fell in love with the natural beauty of Giverny, France, in which he spent the remainder of his life gardening and painting his famous water lilies. He became enthralled with the beauty of these plants and truly became one with his art as he started to manipulate the subject through gardening. He famously said, "My garden is my most beautiful masterpiece."  
 Through his life, Monet became a master at his work and he is credited as being one of the most influential artists in regards to impressionism and the "en plein air" style of painting. He has a beautiful way of not only capturing the physical aesthetic of his subject but also greatly conveying the emotion of the moment and how the setting feels. Whether it's the fog-filled scene of whiplash winds and rough waters of his time spent in England, or the fruity color of wild tropical lands, looking at these paintings you feel the nature around you.
This exhibit will be running until Feb. 2 next year at the Denver Art Museum. Tickets cost about $30 and need to be purchased online. This is one of the most prestigious art exhibitions of the year and should not be passed up, so take a trip to Denver, into the mind of Monet and experience "The Truth of Nature."