#12 on the Field, #1 in Our Hearts
Jack McConnell, senior, is currently on Boulder High varsity soccer and has played for the team all throughout high school. He's played soccer for 12 years, but that's not the only sport he's tried. He's also dabbled in baseball, basketball, tennis, pickleball, badminton, and golf. McConnell says if he didn't play soccer, he'd definitely become a champion at pickleball. (For those uneducated on the art of pickleball, it essentially combines elements of tennis, badminton, and ping-pong). 
McConnell chose to continue with soccer because he "had the most fun playing it". While he doesn't plan to play competitively in college, he hopes to play for intramural clubs.  His position on the team is midfielder, which focuses on trying to score, as well as holding the ball so other players can push forward. He just started playing this position this season. 
For McConnell, the best part about playing soccer at Boulder is the team atmosphere, which he says is "really, really strong, and unlike anything [he's] seen before." He notes how it's really about the team, not the individual. Their team motto is "love equals effort", making individuals play hard to show their support for the team. There's also consistent team bonding that builds up team morale. Varsity players have practice six times a week, as well as Friday night team dinners and Saturday breakfasts. On average, they spend around 12-15 hours a week together, meaning that everyone's "very close".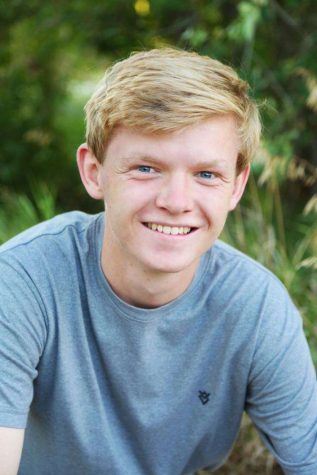 McConnell is also confident in the team's playing ability for the upcoming playoffs. At the time of writing, the team won their first playoff game against Mountain Vista in overtime, 3-2. Their next game is against Arapahoe, which, according to McConnell, will "be tough" as Arapahoe won state last year. McConnell says he's excited for the playoffs but acknowledged that they are "life or death", meaning that if they lose a game, they are out. McConnell adds, "I'm confident in our team's ability", but says that "any team we play has the ability to beat us, so they should all be good games." Still, the team played a strong regular season, with a record of 12-3. They lost the first two games out of the gate, which McConnell says somewhat shocked the team, making them work even harder to perform well at the following games. He's hopeful that the team will do well in the playoffs, and hopefully make it to the state championships.
View Comments (1)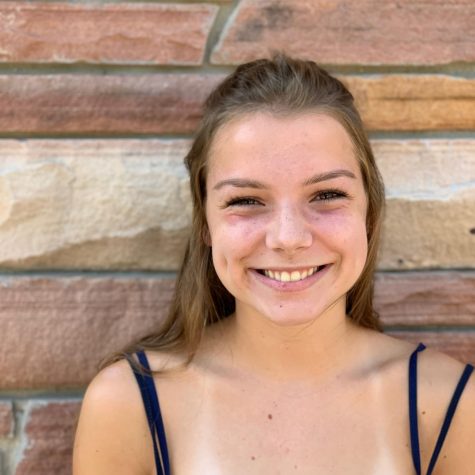 Eleanore Hoffmeyer, Writer
Eleanore Hoffmeyer has always admired journalism for its ability to connect the reader and writer to the world around them and allows for them to engage in different perspective. While working as a writer for the OWL, she hopes to further develop her writing and learn about different people, cultures, and stories.

When she's not writing, she keeps herself busy zipping around Boulder. She loves to spend time by the pool, whether that be swimming, hanging with friends, lifeguarding, or tanning. Remarkably, even with all that time spent outside and out in nature, Eleanore says she's never been stung by a bee. Or broken a bone. She says they're her two greatest accomplishments and a quirky thing...