Jesus Is King Album Review
SCORE: Jesus is king? Kanye is king.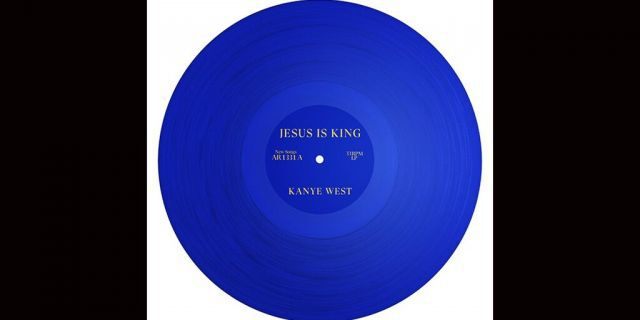 Jesus Is King Kanye West's ninth studio album was released on Friday, October 25th. This 11 track album features high profile artists such as Ant Clemons (featured on "Everything We Need", "Water") Ty Dolla $ign (on "Everything We Need") Fred Hammond (on "Hands On") and Clipse and Kenny G (on "Use This Gospel"). West takes a familiar gospel tone with this album; however, unlike previous work from him West dropped his usual frequent themes such as money, woman and himself, instead focusing on the road to salvation through religion. It is said that Kanye, committed to his faith, had his production team and his featured artists, abstain from premarital sex while working on this album. He also made an effort to keep the entire album clean of profanity.
 The majority of the tracks heavily reference many biblical verses and allusions. The song "Selah" specifically cites the bible verses John 8:33, "Won't be in bondage to any man," and John 8:36, "We the descendants of Abraham. Ye should be made free. To whom the Son set free is free." This song also repeats the word "hallelujah" sung by Kanye's Sunday service choir forty-one times. Another prominent example of Ye's biblical flow is seen in the song "Water." In this track, Kanye starts every verse with the word Jesus. He seems to be asking for help and guidance in his life but also for "us" as a collective. "Jesus, flow through us. Jesus, heal the bruises. Jesus, clean the music," etc. Although most of the songs take a similar gospel tone to "Saleh" and feel much more similar to tracks off his 2016 album The Life of Pablo, Kanye still delivers his classic smooth lyrical flow as well as beats that are reminiscent of his first album College Dropout on songs such as "On God" and "Follow God."
We have seen religious undertones in Kanye's music before and his ability to mesh gospel and rap music in the past has brought him great success and praise. However, we have never seen anything as extravagant and religiously compelling as this. While we can see the religious influence in a lot of his early works, they usually maintain the typical egotistic boastfulness that Kanye has become infamous for. In this album Jesus Is King I think we see Kanye taking himself out of the picture a little bit and paying homage to what he believes to be the source of his strength and success: Jesus, the lord and his faith in Christianity. While this might seem ridiculous and ingenuine to some, Kanye is unapologetic with his Christian beliefs. He seems to see himself as playing the role of a preacher; Along with his very own church choir, he performs spreading the word of the Lord to his fan base. With lyrics like "My life is his, I am no longer my own" it is clear to see how deep his faith goes and how he intends to use himself and his platform as a sort of digital sermon in the 21st century. 
Though I would not consider myself religious whatsoever I thoroughly enjoyed this album. Kanye spreads his message in a way that feels empowering and uplifting whether you believe in God or not. I can understand some may criticize him for trying to force religion on to his followers. However, to me, it feels like a creative man overflowing with religious gratitude and the only way he can express is through great music. While Kanye has been controversial in the last few years I believe he has the best intentions with this album and only wishes the spread the joy and power religion has given him, not force it onto anyone else. It is undoubtedly experimental and may rub some the wrong way but his passion and creativity shine through bright as ever. 
However, I miss the old Kanye (straight from the 'go Kanye).