The Evolving E-cig Epidemic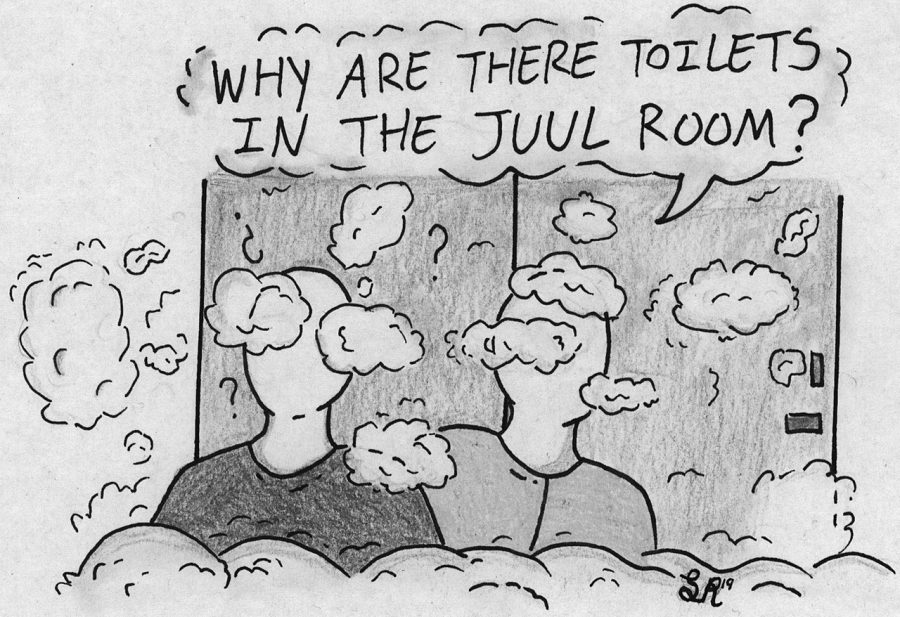 On August 29, 2019, the Boulder City Council banned flavored vaping products and increased the buying age from 18 to 21 for tobacco and nicotine. The city will also be seeking voters to approve a 40% sales tax on e-cigarette products during the November ballot. 
While vaporizers are considered beneficial for those trying to quit smoking and nicotine addictions, they have become an alarming new fad in the younger generations. While nicotine addictions have always been a prevalent public health concern, the general population is starting to see the medical implications of these addictions. In 2018, more than 3.6 million US middle and high school students have reported using a type of e-cigarette or vaporizer in the past 30 days, according to the Center for Disease Control. It has also been known that the use of e-cigarettes is higher among high school students than adults and that it affects teen brain chemistry differently by causing mood disorders, addiction, and permanently lowering  impulse control in the teenage brain.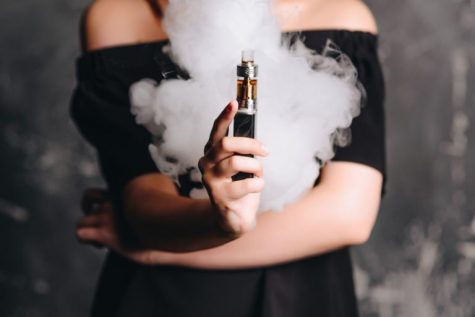 Already, the public is starting to witness first hand the tidal wave of collapsed lungs, exploded vape pens leaving serious burns and shattered jaws, and a new mysterious lung illness that has been linked to the new trend. On August 23, officials released that a young person in Illinois, a heavy user of vape pens had died, the first to die from the vape lung illness. On September 4, a second person died from similar  complications in Oregon. After these alarming incidents, federal health officials have launched several investigations into these vape-related illnesses. 
The vaping crisis has been sweeping primarily across the midwest, and more than 153 cases are being investigated. These cases have complications including lipoid pneumonia, coughing up a multitude of fluid buildup in the lungs, and blood oxygen levels at around 10% ( a healthy and typical blood oxygen level is 95%).  According to the Children's Hospital of Wisconsin, symptoms included "shortness of breath, fatigue, chest pain, cough, and weight loss." For many of these cases, doctors have had to place their patients into medically induced comas and on ventilators. 
Experts are now trying to find a direct source for this mysterious illness and patterns in chemicals used in the pods and the roles of THC and nicotine. Cartridges that were vaped before hospitalization have been collected by officials for close examination. Doctors have recognized that there have been more complications with flavored vapes. It's believed that the acetals and aldehydes, while usually safe for consumption, are causing the complications as they have never been inhaled in high concentrations. According to a New York Times article by Sheila Kaplan and Matt Richtel,vitamin E oil has become a primary suspect. Vitamin E oil has been " a common substance associated with the severe and sudden respiratory problems," according to New York state health officials. Vitamin E is an ingredient in cannabidiol oil, which is not designed for vaping but is being used  in vape pens. 
As more information is being released, Boulder High staff are growing more concerned for the student population. According to Dr. Hill, his main concern is focused around the potential detrimental effects of vaping and the toll it takes on a teen body. His other concern regarded the distractions they provide in classrooms – for both students and teachers. He worries about the addiction that plagues students, as he confiscates about two to eight Juuls a week. However, he is taking a progressive step towards helping students instead of punishing those caught. He has recently changed the suspension policy for vaping from being suspended for three days to being sent home for one and  tasked with two hours of community service and two hours of an education course about addiction. He hopes that through this intervention he will be able to reach and educate students about the dangers of addiction. 
However, Mr. Salazar, a history teacher here at Boulder High, has a different view on the issue. Anything that is being inhaled directly into your lungs other than the air you breathe is going to have a negative impact on your body, so he doesn't understand why someone would want to start this unhealthy habit. Mr. Salazar says that "you only have one body, use it correctly." 
Before hitting your mango-flavored Juul or vape product, consider the potential risks. Physician Jackler at Children's Hospital says: "Teens acquiring the habit of daily use of e-cigarettes, driven by nicotine addiction, may well suffer adverse health consequences over time." "This means we will not know the full impact of the teen e-cigarette epidemic for decades." 
If you are struggling with nicotine addiction, refer to the National Helpline Substance Abuse and Mental Health Services Administration, where they can help come up with a plan for you. You can call them at 1-800-662-HELP (4357) or visit their website. If you are seeking  help on campus, Dr. Hill wants students to know that they will not be penalized if they come forward with their addiction. Resources on campus can be found through the on-site nurse, the councilors, administration, or any of the teachers. His philosophy is "to never turn a struggling student away or to deny them resources." If you are uncomfortable in using these resources, there are many connections and support groups outside of the school building available to you.