Ways to Get Involved at Boulder High
 Do you find high school stressful? Are you having a hard time enjoying school or finding a reason to go? Well, look no further for a solution! At Boulder High School, there are many amazing opportunities to get involved in the community. If you haven't heard about anything at Boulder High School that interests you, read the following list to ensure that you aren't missing out on any fun.
Jenni Bernstien, the athletics department assistant, says that joining a sport in high school is "good because of two things: people can make friends with new people who are not in their friend group and it is a good time management skill, finding the balance between homework and practices." These are all both  in high school, and students are able to enjoy their time outside of school. If anyone is nervous about joining one of the 21 sports at Boulder High, go down to Jenni Berntsien's desk in the front office where she would be happy to help navigate you to the perfect sport!
One of the most iconic high school activities is cheerleading. At Boulder High, cheerleading is a fun activity for anyone who's interested! The cheer team goes to sporting events and cheers for the various sports teams! They also compete with other squads around the state. Junior Claire Patwhardan says that "we practice Monday, Wednesday and Friday after school. To join, you need to try-out, and information will be in the announcements and there will be flyers around the school!"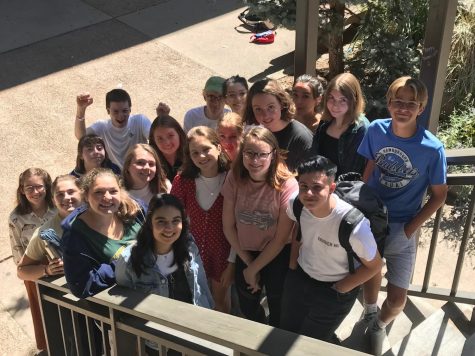 Women's Empowerment Club, more commonly known as WEC, is a student-led group at Boulder High that comes together to talk about important social and political issues through a fememist lens. Holly Shafroth, a junior, says, "Everyone is welcome" when it comes to who should join. WEC meets Thursdays during combined lunch (there are usually snacks)! Contact me, Akasha Brahmbhatt ([email protected]), Holly Shafroth (hfshafrot[email protected]), or Gwen Egan (gsegan) if you have any questions! 
FBLA, Future Business Leaders of America, is a club where that  participates in three to four competitions pertaining to different business concepts including marketing and even journalism.  There are two competition categories for FBLA: subject tests and presentations, group or individual. "Throughout the year we compete with other schools in Colorado. We do the Stock Market Challenge, and other competitions like that. We meet on Wednesdays during combined lunch. To join, come to the meeting, and give your name and contact info to either Ms. Isom or Mr. Champlin." said Cate Landry a senior and the president of FBLA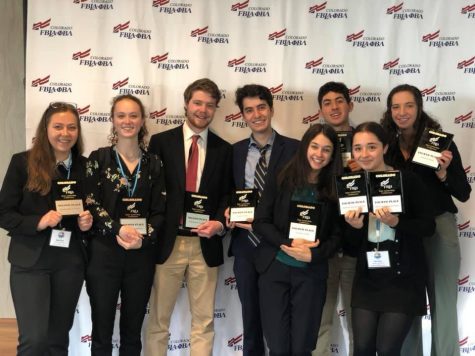 Sunrise Movement Boulder High is part of the larger Sunrise Colorado hub! Ellory Boyd, the president of Sunrise Boulder High, shares that "there are Sunrise hubs in almost every state. We are an army of young people fighting to stop climate change and create millions of good jobs in the process. We have an action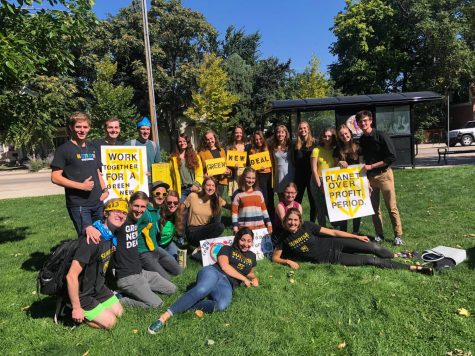 plan based on two things: people power and political power. We strike from school on Fridays every month, in ever-growing numbers, to show that the climate crisis is the most important issue to our generation and we will not be ignored. We also approach candidates at all levels directly, asking them to declare their support for economic justice, racial justice and climate justice by signing the No Fossil Fuel Money Pledge and the Green New Deal Pledge. This gives hope for our generation's future. We meet in Room 1503 on Wednesdays at Common Lunch, so 11:30 to 12:00. The meetings include info and updates about Sunrise's efforts nationwide, activities, discussions, and snacks. But most of our big events occur outside of school hours!"
Senior and Co-president of Black Student Alliance Ava Anglin, says, "BSA is a community of students that are black, biracial, or mixed race who identify as black in some way that meets to discuss different social issues involving race and to have a space to relate and make friends with those who share similar experiences at school. We meet on Thursday during shared lunch every week. All you need to join is essentially to be black, multi racial still identifying as African American or mixed with that, we would love new members! Just come to Ms. Barbatos room during shared lunch!"
Gay Straight Alliance Meets Wednesdays during combined lunch. Anyone who is a part of the LGBTQ+ community is welcome to join! Most of GSA's meetings are dedicated to making connections within the LGBTQ community. "I'm really hoping…for [new members] to make friends that they can rely on if they're having a hard day, or if they just need someone to talk to," said Sophie Reuben, a Senior and co-president of GSA. This club is a safe place for anyone who identifies as a part of the LGBTQ+ community.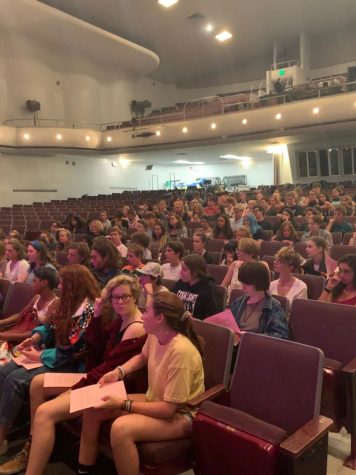 Troupe 60 is Boulder High School's theater department. The theater department puts on three productions every year: Black Box, Haunted House and the spring musical. To be able to join, come down to the theater after school and talk to anyone! There are many different technical crews students can join if acting is not their main area of interest. There are makeup, hair, lights, set construction, front of house, and costumes crews. If you are interested in acting, make sure to audition for the spring musical. The musical this year is The Addams Family! If you have any questions at all, contact Amina Gilbert ([email protected]) or Gwen Egan ([email protected]).
If you are still not interested in any of these clubs, try asking around the school about other clubs that might be of interest to you. Clubs, activities and after school events make high school much more enjoyable, and you are highly encouraged to join some! After all, Boulder High School is a place for everyone, and with over 80 various clubs and activities, you're sure to find something for you.