What's Up Around Boulder?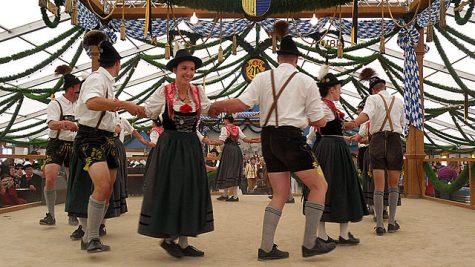 September 20th-22nd
Central Park
Join the Boulder community for a fun-filled weekend to welcome in the fall season with Oktoberfest. With traditional German food, live music, and games for young and old, this is a real party that you won't want to miss!
September 22nd, 12pm-5pm
Boulder Pottery Lab (1010 Aurora Ave, Boulder, CO)
  Sponsored by Logrytham and KGNU Community Radio, this year's annual Chili Bowl is a thrilling chilli cook off between some of Boulder's most well-known and beloved restaurants. Among the contenders are the Sink and the Mountain Sun Pub & Brewery. There will also be live music, arts and crafts, and workshops sponsored by the Dairy Arts Center. The Chilli Bowl is a celebration of local business, art, great food, and community.  
September 22nd, 1pm-4:15pm
Mapleton Street, various locations 
The 8th annual Mapleton Street PorchFest is a community-founded live music event taking place on some of the porches of your neighbors' and friends' own homes. Stop this Sunday for local live music and food. With over 20 Boulder-based bands performing, there's a little bit of something for everyone. This event is one of the many great ways you can get involved with the community and support local artists.
Various Dates and Times
CU's Fiske Planetarium has been providing the Boulder community with dazzling colored lights shows set to a range of famous musicians' most popular songs at their laser fantasy events for decades.  These spectacles mesmerize your eyes with vibrant colors cutting their way through the fog to the 360-degree wrap-around screen – all while flying through the universe in beat to your favorite jams! With a different show nearly nightly, there's something for everyone at the Planetarium
Below are some of their most eye-grabbing upcoming shows, but readers are highly encouraged to visit the Planetarium website and research showtimes and show types themselves.
Double Feature: Life of Trees & Laser Galactic Odyssey
Sun, Sep 22, 2019 12:00pm – 1:00pm
Sun, Sep 22, 2019 1:30pm – 2:30pm
Incoming! Hard-hitting stories of our cosmic origins
Sun, Sep 22, 2019 3:00pm – 4:00pm
Sun, Sep 22, 2019 4:30pm – 5:30pm