BHS Student Struck By Car While Crossing Street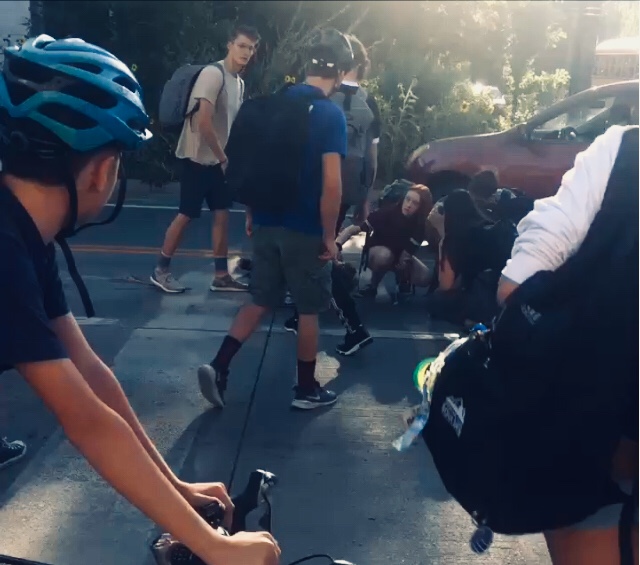 Logan Harris, a junior at Boulder High, was hit by a red Nissan Rogue while crossing 17th and Arapahoe on Thursday, September 5th at around 8:20 am. Akasha Brahmbhatt, a junior at Boulder High, witnessed the accident and called 911 and emergency responses arrived quickly. 
The driver reported that the blinding morning sun distracted them and caused the accident. Harris left the emergency room at 11:30 am with a minor concussion. 
While students were arriving at school, a fire truck in front of Brooklyn Pizza blocked westbound traffic on Arapahoe. A police officer directed traffic at the intersection while an ambulance blocked northbound traffic on the 17th. Many students and teachers arrived late due to heightened traffic.
Boulder High School is located in a very busy area of Boulder. Two traffic accidents have happened in one week. Dr. Hill issued a statement via email stating the district's transportation department has been contacted for a review of the area for suggestions to improve student safety. Morning traffic downtown can be dangerous and stressful so use the crosswalks, look both ways before crossing the road, and stay attentive. Harris was glad to have a school day off.