The Peanut Butter Falcon — Review
With a score of 95% on Rotten Tomatoes, The Peanut Butter Falcon follows a man with Down Syndrome who escapes his home to pursue his pro-wrestling career under the name of The Peanut Butter Falcon.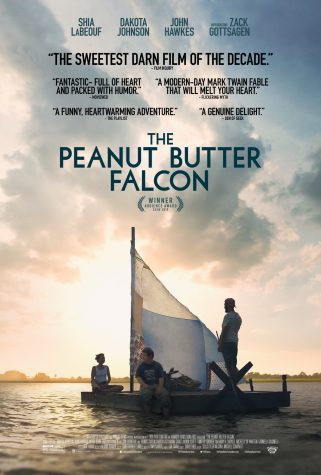 I'm going to be honest, I didn't expect this movie to be what it is. I figured it would be a corny movie about a guy pursuing his wrestling career, but I was wrong. 
Zack is a 22-year-old man with Down Syndrome who is brimming with charisma and dreams of pro wrestling. Zack escapes from his residential home and makes an unexpected but fast friend in Tyler. Tyler is a very important person in this movie as at first he does not know Zack at all and vice versa, but they end up meeting and becoming brothers in a sense. 
Tyler's mission is to get Zack into the Saltwater Redneck wrestling school by walking and rafting their way down south, encountering men with guns and giant riverboats that threaten to run them over. The movie is filled with unexpected twists, and I love how there isn't any moment that is dull or boring. 
The film is especially notable for its portrayal of the friendship between the two men, where Tyler connects on a very genuine and understanding level with Zack. This is something new to Zack, who had previously only been exposed to exploitative relationships, so he really struggles at first. Throughout the film, Zack breaks into dance, repeating Tyler's number one rule: Party. It's a heartwarming portrayal of the power of kindness and friendship. The comradery is what I think makes the movie great. If you go and watch this movie, you will be smiling the whole time  Although this movie is mostly heartwarming, there are a few moments that make your heart ache, like when Tyler gets attacked by the other fisherman, or when a lady from Zack's home tries to take him back. The emotional turbulence present throughout the film is really what keeps the viewer glued to the screen.
In the end, I strongly recommend that you go and watch this movie. I loved it, and it is a great movie for everyone.