Braving the Shave
On Thursday, March 14th, over one hundred adults and students gathered in Boulder High School's main gym to support childhood cancer research. Each year more than 300,000 children and teens worldwide are diagnosed with cancer. The Boulder High community is actively working to reduce this staggering statistic through its annual St. Baldrick's Day event which raises money to conquer this terrible disease.
Students, teachers, and members of the Boulder community worked together to generate donation funds. Most notable were the contributions by the BHS Mountain Biking team (over $15,000), Team Jules (over $8,000), and Flyers Gymnastics (over $1,000). Crowds of onlookers watched in excitement as dozens of supporters "braved the shave."
Annika Boyer, a junior at BHS, was a stand-out shavee. Not only did she raise $6,264.24, but she shaved off all 30 inches of her hair. According to her dad, Mr. Boyer, "Annika has never had short hair in her life!"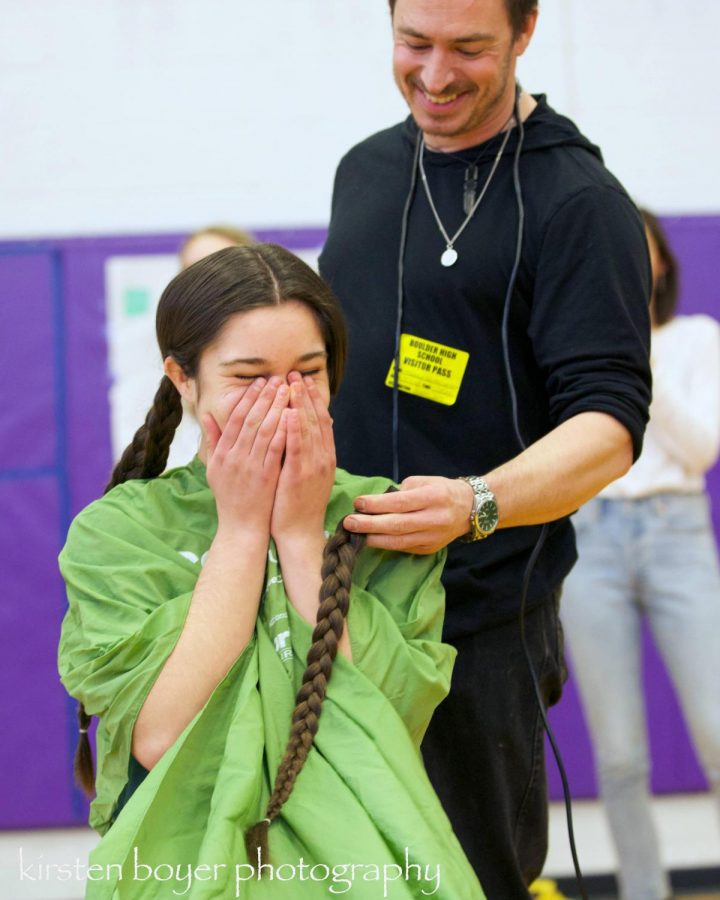 Other memorable head-shavers included Mr. Mydans, Jasper Burak, and Libby Silvester. The afternoon featured speeches, head shaving, pizza and snacks, a live band, head art, and a festival of love.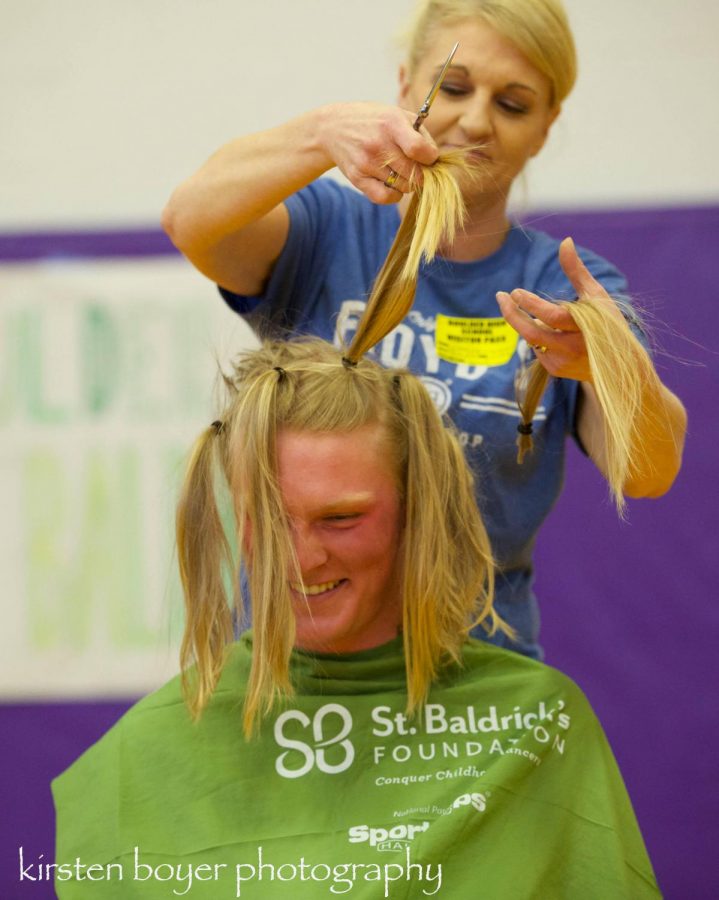 Fortunately some of those who have battled cancer emerge victorious, notably beloved Boulder High students Martha Riedel and Joaquin Stewart-LaGrave. But many are not so fortunate. Just last week, 19-year-old Boulderite Jules Laurita passed away after a brave fight against brain cancer.
As Mr. O'Block emphasized in his speech, "Children's cancer affects all ethnic, gender and socio-economic groups — around the world, even in our own community."
Martha Riedel, BHS junior and competitive mountain biker, shared her personal story at the event. She described her journey with Ewing Sarcoma — the diagnosis, treatment, relapse, and ultimate triumph over the disease. The mother of Joaquin Stewart-LaGrave, a sophomore and elite BHS soccer player, spoke about his struggle with Sarcoma. Together, the community celebrated that both Martha and Joaquin are now cancer free! Their stories clearly show that we must keep fighting to cure childhood cancers.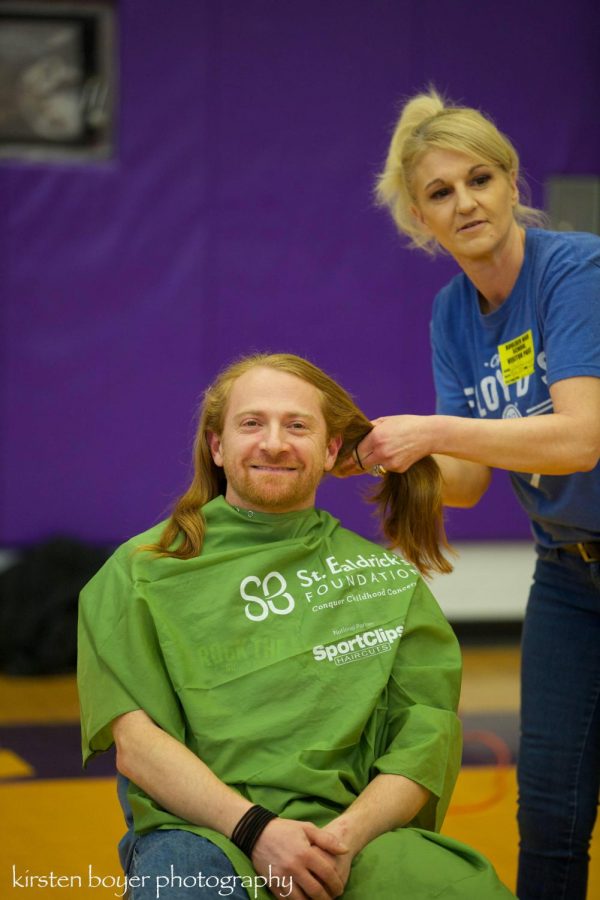 In total, the event raised over $43,000! We can all be proud of that figure. However, this number (while significant), barely makes a dent in the cost of cancer treatment; the costs for chemotherapy alone can be as high as $30,000 over an eight-week period. If you missed a chance to contribute, you are encouraged to donate now through the stbaldricks.org website or by phone: (888) 899-2253. Your donation will help find cures for childhood cancers and support patients' cancer treatment. Perhaps you will even decide to "brave the shave" in the coming years.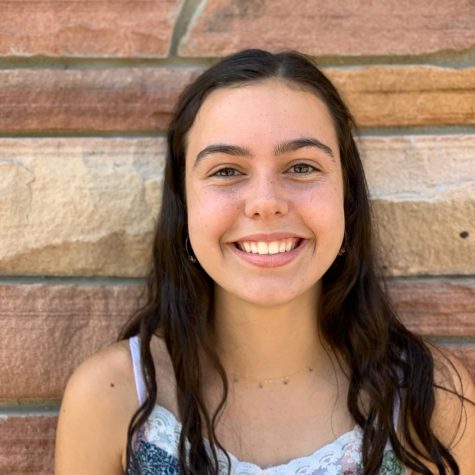 Grace Schwab, Copy Editor
Grace Schwab is a senior this year and a staff writer for The Owl. Writing is a constant source of joy for Grace. She joined the newspaper because while she has always loved creative writing, she wanted to see the more journalistic side of it. This will be Grace's second year on staff, and she couldn't be more excited. She hopes to improve her ability to write about a variety of topics and better her interviewing skills throughout the year. Grace is in her senior season of cross country at Boulder High and will be serving as a captain. When she's not out on a run, she can be found biking (exclusively on a tandem), eating (sometimes with chopsticks because that's one of her hidden talents),...