Boulder Citizens Protest Police Action
Hang on for a minute...we're trying to find some more stories you might like.
On March 1, 019, Zayd Atkinson, a Naropa college student, was peacefully picking trash up when a police officer approached him. A dispute between the two broke out where the officer insisted that he put down his "weapon," even though he wasn't holding a weapon. The incident was caught on video and posted on social media, where it went viral and was picked up by news companies, such as CNN.
On March 10th, over 600 members of the Boulder community joined Zayd Atkinson to march the streets of Boulder, protesting the incident. Boulder Chapter of NAACP, Boulder Parenting in Diversity, Boulder's chapter of Showing Up for Racial Justice were some organizations that helped put together the protest. Protesters marched from the Naropa campus on Arapahoe to the Boulder police department on 33rd Street. Young children, teenagers, and adults came together, holding signs, picking up garbage along the streets of Boulder and chanting sayings such as "Black Lives Matter" and "No Justice No Peace."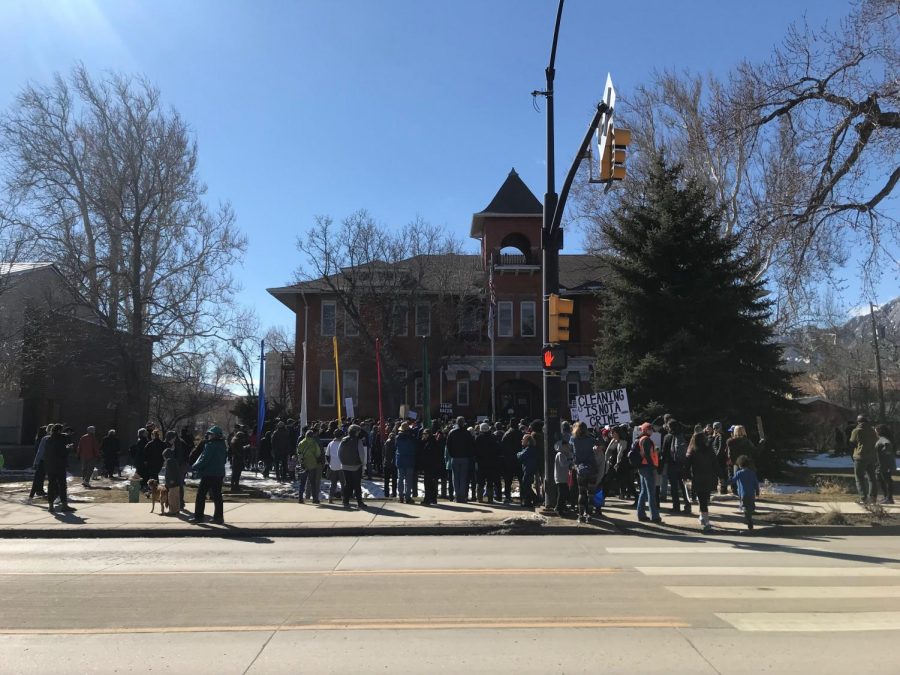 Many cars drove by honking in solidarity with the marchers along the way. When everyone arrived to the police department, there were speakers who gave impactful speeches to the citizens of Boulder. Some speakers were marchers, some were event coordinators, and some were board members of different organizations that came together to help with organizing this event: Annette James, President, Boulder Chapter NAACP, Nami Thompson, Colorado Public Health Association, Darren O'Conner, Boulder Chapter NAACP and Alex Landau, Denver Justice Project. All in all, this was an extremely empowering event that was able to bring so many Boulder citizens together to fight for what they believe in.