Tsuchiya's Shrimp Delivery Crisis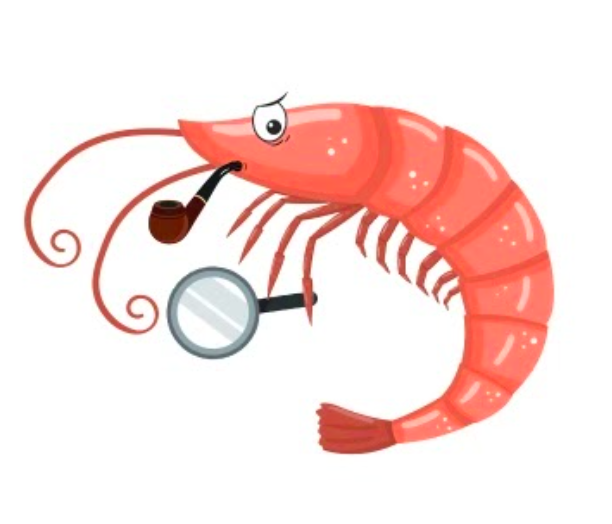 DISCLAIMER: All events in this article are based on a true story and involve real issues. Identity fraud and seafood allergies can seriously affect members of our community. Stay sharp.
---
Approximately one year ago, Luke Tsuchiya—then a junior at Boulder High—was sitting in his room reading for his AP Language class. His house was dark and quiet. Suddenly, the doorbell rang. Confused, he stood up and walked towards the door. Nothing about the incident made sense. His family wouldn't ring the doorbell and he wasn't expecting anybody else. No matter how concerning the circumstances were, he was infinitely more confused about what he saw next.
 "There was a man from a food delivery service with a bag for me, Luke Tsuchiya," Tsuchiya stated in a later explanation of the story. "The meal had already been paid for: one order of cold shrimp with cocktail sauce, a comedic meal for a comedic prank." But was it a prank? This could be defined as outright identity theft. He has since interrogated all of his friends and acquaintances, but nobody will own up to being the culprit. Is it possible that this is the beginning of a large-scale food delivery identity theft scandal? If your name and address were taken into account when ordering shrimp, will ordering shrimp be the only thing they continue to be used for? While this situation was a light-hearted joke, it could be seen by some as problematic. If your parents received food marked for delivery with their name, they might take it very differently from you. For example, they might consider the fact that Tsuchiya may have had a seafood allergy, turning the prank into low-grade chemical warfare. Overall, we know this could only have been done out of love, with no malintent. There is the prank and then there's the underlying double entendre/juxtaposition. Delivering your target food without their knowledge is obviously a hospitable action, as the person on the receiving end gets their food for free. This means that the shrimp-giving was done out of generosity. Despite the fact that seafood was given to Tsuchiya, his prankster was in no way being "shellfish." 
I cannot stress this enough: The complexity and hilarity of this humor increase dramatically the more you think about it. Don't relish in the incident itself, but in its deepest metaphorical meanings. Tsuchiya had one more thought to offer during our interview. The one question that has been in the back of his mind, set apart and above all the others, "was it a gift from God?" If you know anything about what (or who) may have contributed to the events mentioned in this story, please send inquiries to lukesshrimp@gmail.com.