Art Club: A Place For Everyone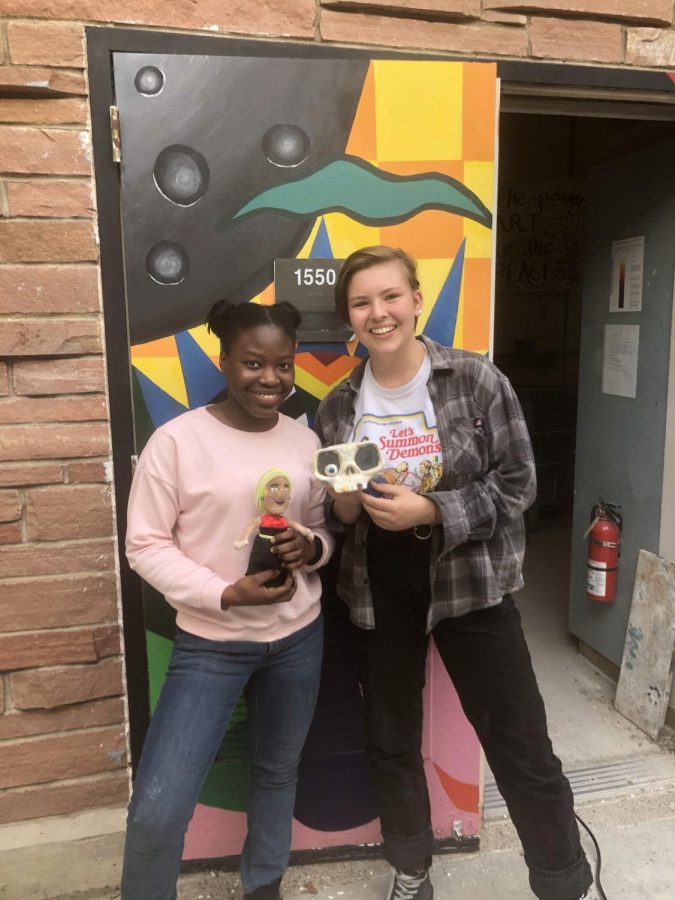 Looking for something to do on Thursday afternoon? Want to release your inner creativity? Or just want some free food? Then consider coming to Art Club, in the art room, every Thursday from roughly 3-5 p.m. 
The club is led by senior Graham Sheldon, who got into Art Club because of his interest in art, as well as his sister. (Audrey Sheldon was the former president of Art Club). He says it's a great place to work on a lot of art, as well as a good place to hang out. Students can work on art projects for art classes, work on outside projects, or just chill with their friends. Students don't even have to be in an art class to join! The club also hosts fun projects. For example, Sheldon recently went to the local thrift store and picked up random objects, and then proposed a challenge of using the thrifted items and various materials to create a completely different object in an hour. And of course, the winner received a large bag of candy. 
Friends Zizie Moffett (senior) and Audrey Banintchie (junior) both enjoy attending Art Club. Banintchie pointed out how inclusive the club is and, how anyone can attend and participate. They agreed that there were a ton of fun projects to learn about and work on, such as the Art Car that NAHS is currently sponsoring. Recently, a weaver came in and taught the Art Club students about the art of weaving. Or when I dropped by, the club was watching a movie, accompanied with gingersnap cookies. 
It's a great place to release your inner creativity, as well as a place to relax after a long day of school.