Ten of the Lowest Effort Costumes Possible for Halloween
With Halloween frighteningly close, The Owl presents creative costume solutions for readers finding themselves short on time.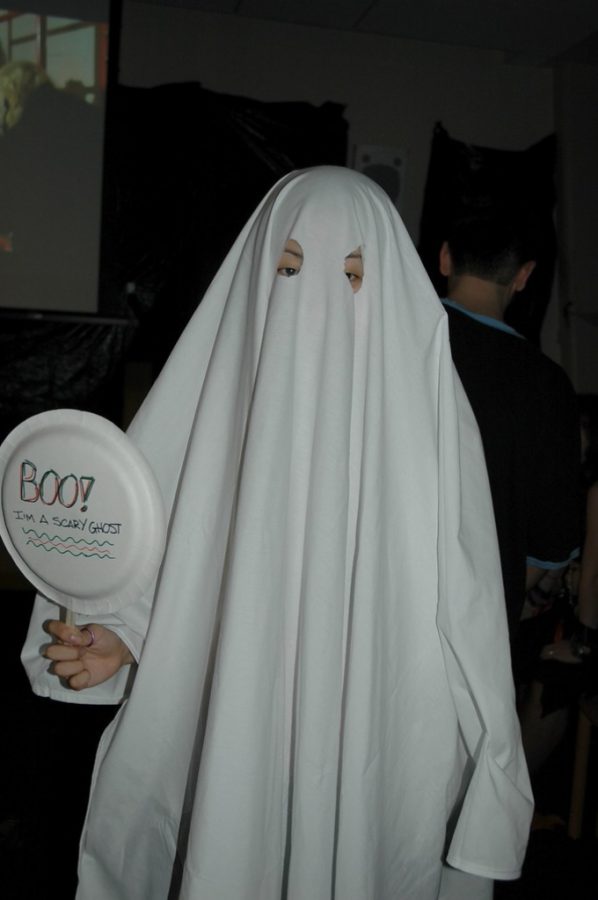 Hang on for a minute...we're trying to find some more stories you might like.
A werewolf on a moonless night: This is an absolutely zero-effort costume for those of you who wish to do the absolute least. Throw on a normal day-to-day outfit and call it good.

Identity thief: This costume is nice and simple. Grab a bunch of stick-on name tags and write your friends' names on them. Plaster them all to your body and then you can call yourself an identity thief.

A laundry basket: Get yourself a cardboard box and cut some holes in it for your legs. Add some laundry to the box and you've become a laundry basket.

Facebook: Write the word "book" on your face.

Ghost: A classic last-minute solution, the ghost costume is always acceptable. Cut some eye holes in a white sheet and you're good to go. 

A Spice Girl: This one can be a group or individual costume. Just print out a large picture of a bottle of some spice such as cinnamon and tape it to your shirt.

Life: You can be the physical embodiment of the phrase "when life gives you lemons." You can either get a shirt that says life or print out the word life to tape on a shirt. Then, buy a nice big bag of lemons. You can then hand out lemons to your friends and family and feel like a comedic genius. 

A snapchat left on read for more than 1 minute: What's the scariest thing you as a young social media addict can imagine in 2019? That's right: snaps left on seen. Grab a plain shirt and a sharpie and recreate the empty arrow and "opened 20 min ago" label. 

The Brawny Man: All you need is a red and black flannel and a brown/black sharpie if you don't have any facial hair. 

A movie theater floor: Simply tape on some random candy boxes, trash, popcorn bits and any other stuff you see on movie theater floors onto a black shirt.