Cram Fest: Must or Bust?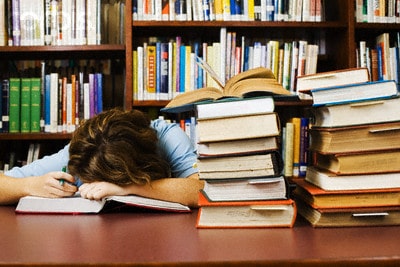 Ah, finals week. The only time of the year that manages to stamp out the magic of the holiday season with that unique dread of sitting down for a test you decided to wing, however ill-advised.
And as the end of the year draws ever closer, many Boulder High freshmen have already begun mentally preparing themselves for what may be their first finals week ever. Some turn to flipping blankly through four months worth of notes, others to their old Quizlet sets, but most inevitably find themselves panicking due to the sheer amount of information they need to relearn. One of the strategies available to combat this is Cram Fest, a two-hour, school-wide Study-Palooza put on by our school Panther Pride leaders. But how well does it actually work?
Historically, cramming has been featured as one of the least effective memorization techniques. For one, it often involves sacrificing sleep for study, which has been shown to worsen memory recall and problem-solving skills. For another, studying for long, drawn-out periods of time creates familiarity with the material, but doesn't actually have a positive effect on your recall.
But the thing is, despite the name, Cram Fest doesn't really advocate "cramming." Panther Pride leader Grace Schwab described it as more along the lines of teaching the freshmen strategies to use when studying later that weekend. "I'm kind of expecting to [help with] giving insight, not as a teacher, but as a student who's actually taken the classes."
Essentially, it's teaching our first-time finals-goers an alternative to cramming—complete with incentives like availability of teachers and older students for help with answering questions and developing study-time strategies, and perhaps the bigger motivator: free pizza.
In closing, when you don't go to Cram Fest, you fail your finals. When you fail your finals, you have to hide your report card from your parents. When you have to hide your report card from your parents, they think you're hiding something. When your parents think you're hiding something, they assume you're doing drugs. When your parents assume you're doing drugs, you end up in military school.
Don't end up in military school. Go to Cram Fest.
Thanks to DirectTV for not sponsoring this message.