World News
Hang on for a minute...we're trying to find some more stories you might like.
South America: In Brazil, presidential candidate, Jair Bolsonaro, is being called the "Trump of the Tropics" and a "little tropical wannabe Hitler" for his controversial remarks on a variety of issues. Things he has said include: "Political correctness is a thing of leftist radicals," and "I'd prefer [to see] a son of mine to die in an accident than [to be] a homo-sexual." The source article mentions, "Some young people have been attracted to his plain speaking and his social media presence." Whether or not Brazil's youth are as liberal as Americans has yet to be seen. Regardless, some far-left Americans varied in age have been concerned of the rise in the far-right's presence throughout the globe, and Bolsonaro will no-doubt be another pain in the global-left's side (via BBC News, "Is Brazil candidate Jair Bolsonaro the Trump of the Tropics?").
Europe: Russia and Israel have begun rebuilding relations with each other by coordinating with each other's armed forces to prevent dangerous weaponry from falling into Lebanese hands and also "to prevent Iranian military entrenchment in Syria". Previously, Russia-Israel relations had been tense after Russia blamed Israel for shooting down one of their aircraft. After Israel denied it, instead blaming Syria, Russia deployed advanced anti-aircraft missiles in Syria, a move the the US called a "significant escalation" according to CNN. Russia in general has been a hot topic for Americans for decades, but especially since around 2015-16 with the possibility of them colluding to get President Trump into office. Due to the President's behavior, Democrats have feared Russia's counterpart, Vladimir Putin, has been a bad influence on Donald Trump. In addition, the left have so far been pro-Palestine, so Russia plus Israel probably would equal a big problem for America's future, and perhaps a new problem for current and future Democrats (via CNN, "Netanyahu and Putin will meet for the first time since a Russian jet was shot down").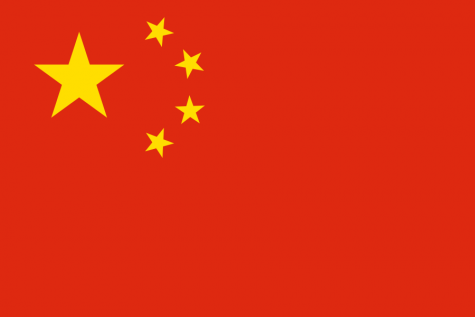 Asia: The trade war continues between America and China, having started with President Trump's tariffs on US$200 billion in Chinese goods, followed by China putting tariffs on US$60 billion worth of American imports. While Trump claimed the US could go "US$267 billion more." It is likely that if this trade war goes on for long enough, the current generation will be affected in almost every way. Considering almost all our goods are made in and shipped from China, the prices of most industrial products will increase, and continue to do so until one side gives in. A piece of advice for soon-to-be-grads from highs school and college; have the wallets on hand (via South China Morning Post, "As US turns up heat on China, trade war moves beyond tariffs to new battlefronts").
Africa: First Lady, Melania Trump, was criticized for wearing attire representing that of colonial rulers on her trip to Egypt among other African countries. Critics were quick to say that her outfit choices made her seem to have an "outdated understanding" of Africa. She responded by saying she wished her actions were the main focus, not her attire. Whether or not she knew of the controversy surrounding her outfit beforehand is unknown, but it isn't the first time she pulled that stunt, calling back to her trip to the US/Mexico border where she wore a jacket inscribed with something along the lines of "I really don't care, do you?" Past events aside, if native Africans were offended by the act, future generations may need to explain that not all Americans choose to wear clothing such as that on purpose, and that Melania most likely just didn't realize the repercussions (via Independent, "Melania Trump responds to backlash after wearing 'colonial' helmet in Africa").
Oceania: At Sydney University, Australia's oldest and most prestigious college, a "shocking" set of hazing rituals was uncovered earlier this year. Besides hazing, what's also rampant are abuse and misogyny. Beyond that, incidents involving defecation in hallways have also occurred. This was all unveiled in a report called The Red Zone. Its author calls for hazing to be made illegal. The report "lifts the lid on shocking rituals at the university, perpetrated by a clique of powerful older students on first-year students 'for sexual and sadistic' purposes." While laws will certainly help, it is up to the next set of college kids to ensure these things don't happen again. They are the future.
North America: Both Democrats and Republicans are capitalizing on the confirmation of Brett Kavanaugh. "Some Americans are watching [him] to find out whether women's reproductive rights will survive the 21st century. Others are literally praying he'll get on the court and help overturn Roe v. Wade, …[meaning] the government could not intrude on [a woman's] relationship with her doctor [in terms of her right to privacy.]" It is predicted that with an increasingly tolerant, liberal generation of 18-year-olds, more and more of them will vote blue this November (via TheNewArab, "Brett Kavanaugh is a threat beyond US borders").