What does it Mean to be a Dreamer in Boulder?
The I Have a Dream Foundation in Boulder, Colorado, was founded in 1990 and has been around for over 30 years. The foundation provides dreamers with college readiness and college preparation including activities, presentations and campus tours. 
Because Boulder is such a wealthy and over-educated city, the foundation is particularly essential because it gives under-resourced children equal opportunities to excel academically. To do this, I Have A Dream follows the student from second grade to graduation and then mentors dreamers all through college. 
The foundation is made up of multiple classes all around the state of Colorado and the country. In each of these classes, the program directors commit to work with their class for about ten years. The main goal is for the scholars to be equipped to get into college,et a degree and gain the knowledge of how to achieve success in the future. The foundation believes that all children should have equal access to educational and career opportunities to reach their full potential.  
Even though it has been around for so long, there are still several misconceptions that people have about the program and dreamers. Many people believe that those in the I Have a Dream program and those who qualify for DACA (Deferred Action for Childhood Arrivals) are the same. This isn't necessarily true. Although some dreamers can be DACA students, not all dreamers are undocumented. DACA is mainly focused on giving undocumented young adults who came to the United States at a young age protection from becoming deported. DACA gives them the authorization to work and go to school. It, however, does not provide them with citizenship. 
Unlike DACA, there aren't hard set criteria or requirements to become part of the I Have a Dream Foundation, but most dreamers come from low-income households. This can include having free or reduced lunch at school or living in city-provided housing. 
Another misconception people may have about the foundation is that its dreamers don't earn opportunities such as up to $10,000 tuition, academic tutoring, and college tours. Dreamers work quite hard for these opportunities. The I Have a Dream Foundation is big on giving back to the community, whether helping sort food in food banks, going to public parks, picking up trash, or tutoring younger students.
Additionally, dreamers are expected to attend after-school programming for at least three hours a week. This programming involves going to a classroom or building where tutors, Americorps volunteers and program directors help. The program also provides snacks for dreamers since most dreamers come directly from their school. Along with this, school supplies, printers and anything else they may need for their schoolwork is provided. 
The primary purpose of after-school programming is finishing and receiving help with schoolwork. Currently, at Boulder High, there is an after-school dreamers' class run by its program director, Franciso Mejias. Francisco Mejias, also known as "Cisco," is a well-known person who has gained great respect and acknowledgment in and outside of I Have a Dream by being a great program director and friend.
Francisco Mejias has been a program director for the I Have a Dream Foundation in Boulder since 1999. He graduated from the Metropolitan State University with a bachelor's degree in Education and Bilingual Education. Cisco has graduated the Broadway, Iris, and Phoenix classes throughout his 22 years with the I Have a Dream Foundation.. He is currently working with the Broadway East dreamers class. He is responsible for the day-to-day programming, which includes him being a tutor, mentor matching and most importantly, connecting with schools, teachers and counselors. Along with working with school staff, he has created great relationships with dreamers' parents and guardianso support and guide dreamers to success. 
Boulder High senior Nahomi Guerrero, who is a part of the Broadway East class, said, "They help us with homework and also give us resources that we may not have outside of it like Americorps and tutors." Elijah Taylor, a sophomore at Boulder High, also points out the community that the program helps to create. "It has given me a greater chance at making new friendships with people from different backgrounds. It has created a good community." 
Dreamers have created long-lasting relationships and connections with the I Have a Dream staff and volunteers. The I Have a Dream Foundation has helped their students and community in more ways than one. The foundation has given their dreamers the chance to become someone greater and more successful than they ever thought they could be. The I Have a Dream Foundation has allowed their dreamers an opportunity to dream but, DREAM BIG!
Leave a Comment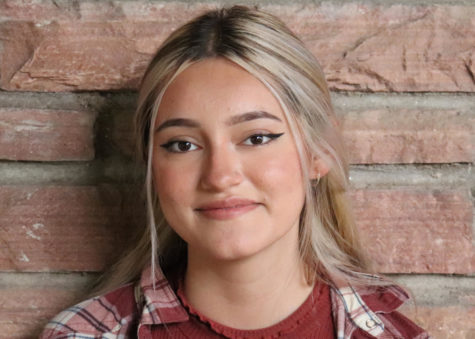 Araceli Lopez, Staff writer
Araceli is a senior at Boulder High and new to The Owl. She is the oldest of three girls. In her free time she likes to spend time with friends, drive around at night and listen to music. Because she is a part of the Latinx community, she is looking forward to bringing a new perspective to the newspaper. She wants to educate people about topics that are often overlooked or misjudged.