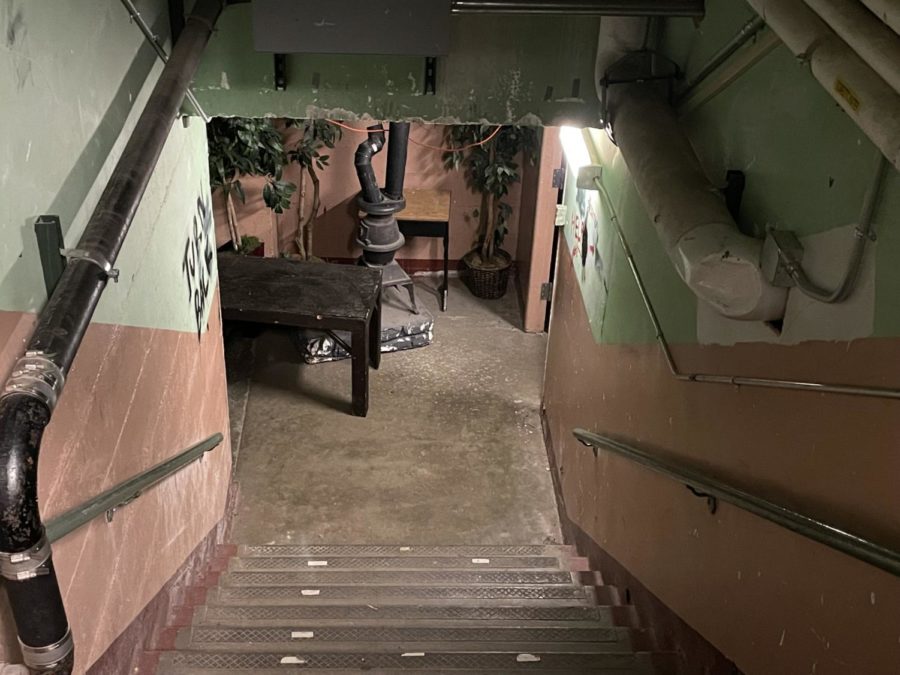 Annika Bjorklund
After two years, Troupe 60 is welcoming back their iconic haunted house, and this year's theme is "Nightmares." Unlike previous years, the actors and viewers will need to wear masks while in the building, but the well-known haunted house is still sure to shake you with fear.
This year's dates for the haunted house include October 22, 23, 29, 30, 31, from 7p.m. to 10 p.m. each night. The cost will be around $12 for students and $15 for adults, similar to the ticket prices two years ago. All fees paid for entry go to fund the theater department for the year, including the cost for construction, repair and equipment, such as a new lighting instrument, a curtain that was torn or costumes for the actors.
"Nightmares" is a new theme for the theater program. According to Shanie Armbruster, theater sponsor, "A number of student directors came forward and presented ideas, and "Nightmares" was the most fleshed out idea. They had a concept that hadn't been done that would be fun." Student directors had created sketches of the different rooms that could be created, and ultimately "Nightmares" had the most potential and could be recognizable to viewers. Boulder High hasn't seen a theme like this before, so we can expect to see new structure to the walk-through. Armbruster also hinted that we will see, "Transitions in sleeping, and transitions to help realize that the person is in a dream and different experiences that happen in dreams." 
The actors and actresses have been working hard, with the ideas first proposed in early September, and construction beginning at the start of October. The process lasts for over a month and a half, with lots of time, effort, and spirit put into producing an eerie experience for the community. To support the student-led effort and the community they've built in the haunted house while funding the theater program for the year, go see the haunted house with friends and family!