The Inktober Controversy Continues
Christmas for artists has come again; it's October, and artists everywhere are pulling out their inks, apple pens, paints and pencils as many participate in the famous annual art challenge, Inktober. Created in 2009 by Jake Parker, the challenge is an opportunity to practice art by creating a piece every day for a month. Every year, a list is released with prompts corresponding to each day in October, with some examples from this year's challenge being "sour," "spark" and "risk."
Despite its prior success, Inktober suffered last year when Jake Parker was accused of plagiarism (for a more in-depth explanation, check out my article The Inktober Controversy). A year later, many are still reluctant to support the contest, so here are some alternatives for those who wish to benefit from a month's worth of practice:
Mindtober – @susitse.art
@susitse.art, also known as Essi Vӓlimӓki, is a Finnish artist who specializes in art surrounding the themes of animals, horror and mental health. This year, she has created Mindtober, which she describes as a "daily, feelings and self-examination based drawing challenge for October." The list features prompts such as "greed," "split," "machine" and "jaws" that allows participants plenty of artistic freedom. The rules are fairly minimal, allowing any drawing techniques or styles as well as allowing participants to combine or skip days as they please, and encouraging artists to be creative and have fun. 
Mythos – @jlauser.art
Jessica Lauser (@jlauser.art or @jlauserart on social media) created her own unique theme for inktober. Mythos features prompts based on urban legends and ghost stories, encouraging artists to research said fables and interpret them in their own art. Featuring prompts like "Lady in Black," "Lilith," "Mothman" and "Selkie," this challenge will give you new knowledge as well as practice creating art. Lauser also posts her own interpretations of the prompts on Instagram and Tiktok, explaining the story behind each prompt and showing her process. 
Peachtober – @furrylittlepeach
Once again, @furrylittlepeach or Sha'an d'Anthes has created Peachtober, and the fun and cozy prompts fit her soft, illustrative style perfectly. Free of rules, Peachtober is "a time for play, a time to share your work with those following along and a time to find a bunch of new artists to appreciate and connect with." Prompts such as "treehouse," "frog," "submarine" and "match" are inspiring but vague enough to allow for unique interpretations. 
Rattober – @thebeanbaguette
I must confess, I saved my favorite for last. Rattober, a rat-themed prompt list hosted by @thebeanbaguette and @murdermuffin666 is a lighthearted challenge that still allows for plenty of creativity. Some of the prompts include "cottage rat," "cryptid rat," "perfect rat," and for the final day of October, "forfeit all mortal possessions to rat." Participants are free to skip and combine days, as well as a stretch, or interpret the prompt as they see fit; the most important aspect of the challenge is to have fun. 
For those who don't wish to support Jake Parker or those who simply want to support smaller artists, there are plenty of alternatives to Inktober in 2021.
View Comments (1)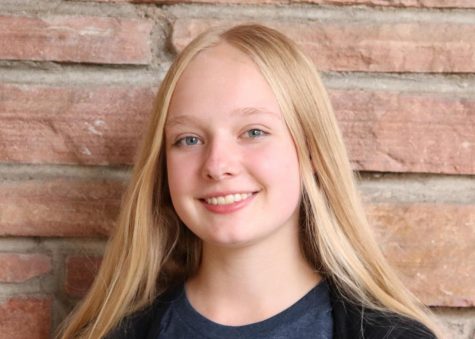 Clara Thomas, Arts & Entertainment Editor
Clara Thomas is a senior at Boulder High, and she's excited to be a part of the Owl again. She hopes to bring a love of writing, as well as a passion for the arts, to the newspaper. Said passion is apparent in her activities outside of school, which include ballet, violin, and art. In the little free time she has, she enjoys reading, getting tea with friends, researching any topic that interests her, and listening to music or audiobooks while playing unhealthy amounts of solitaire. While she believes no fruit could compare to raspberries, in a life-or-death situation she would choose green grapes over purple.